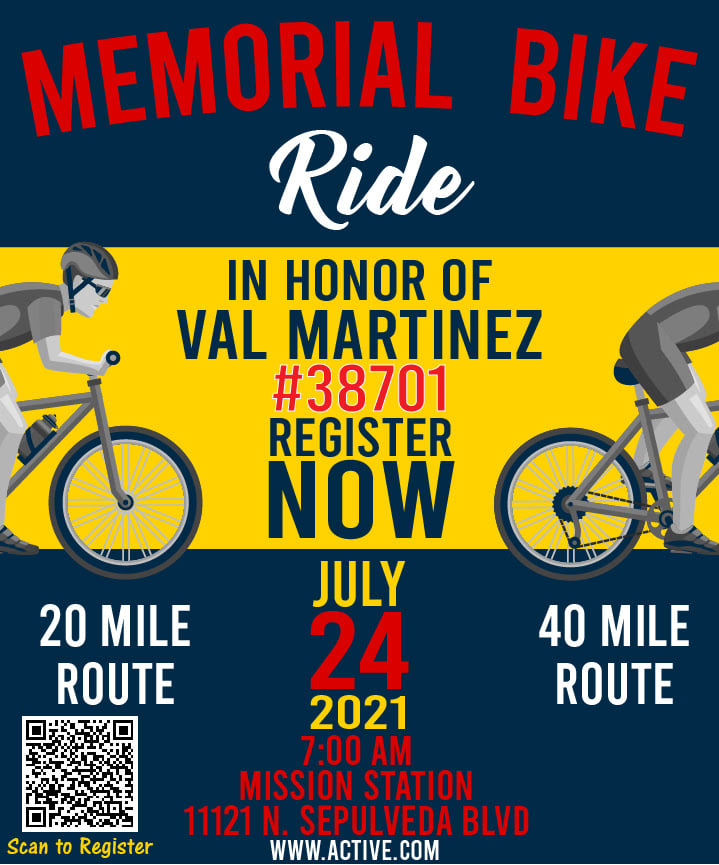 In honor of the one-year anniversary of LAPD Officer Valentin Martinez's passing, a 40-mile and 20-mile memorial bike ride is being organized. The event will take place Saturday, July 24th, 2021. It will promote good health and exercise habits in the community. The proceeds raised for this event will benefit Mission's youth groups and an education fund for Officer Valentin Martinez's 5-month-old twin boys.
Event details and schedule
-Check-in registration at 6 AM sharp
-Ride begins at 7 AM
-There will be several stops along the way with refreshments
-Food will be available at end of the ride for purchase
-Helmets are required
For more information, please visit https://bit.ly/2VxZBv5 or contact Officer Pena, Officer Huerta, or Sgt Mejia via email at 42244@lapd.online.