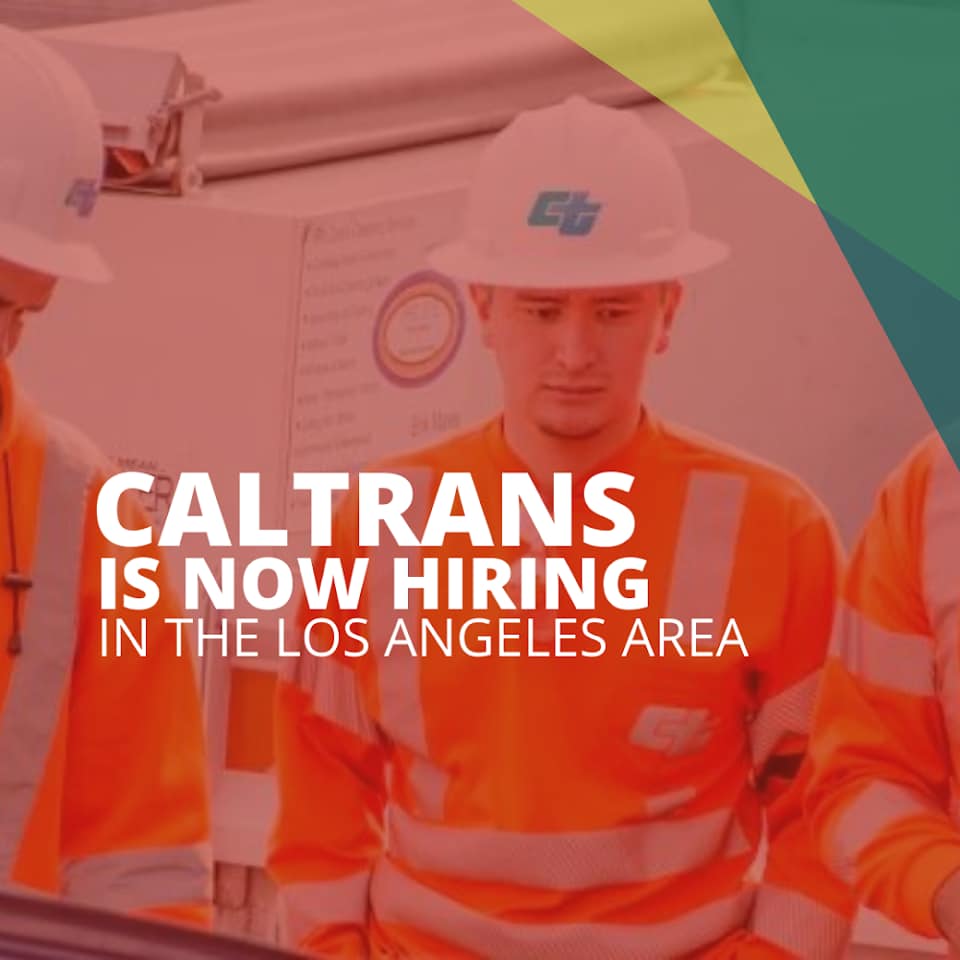 Caltrans is now hiring! As part of the Clean California Initiative, thousands of jobs are now available to support people exiting homelessness, at-risk youth, formerly incarcerated individuals, and others getting back on their feet. Join us on Tuesday, July 20, 2021, for an in-person hiring event at Los Angeles Mission College located at 13356 Eldridge Avenue Sylmar, CA 91342 from 10 AM to 2 PM. Positions are available starting at $35,184/year with benefits such as medical, dental, vision, paid sick leave, and retirement.
Can't Attend? Apply Online!
•CalCareers.ca.gov
•Search: Job Control-253170
•Start Applying
For more information, please email questions to AskRecruitment@dot.ca.gov or call at 562-692-0823.