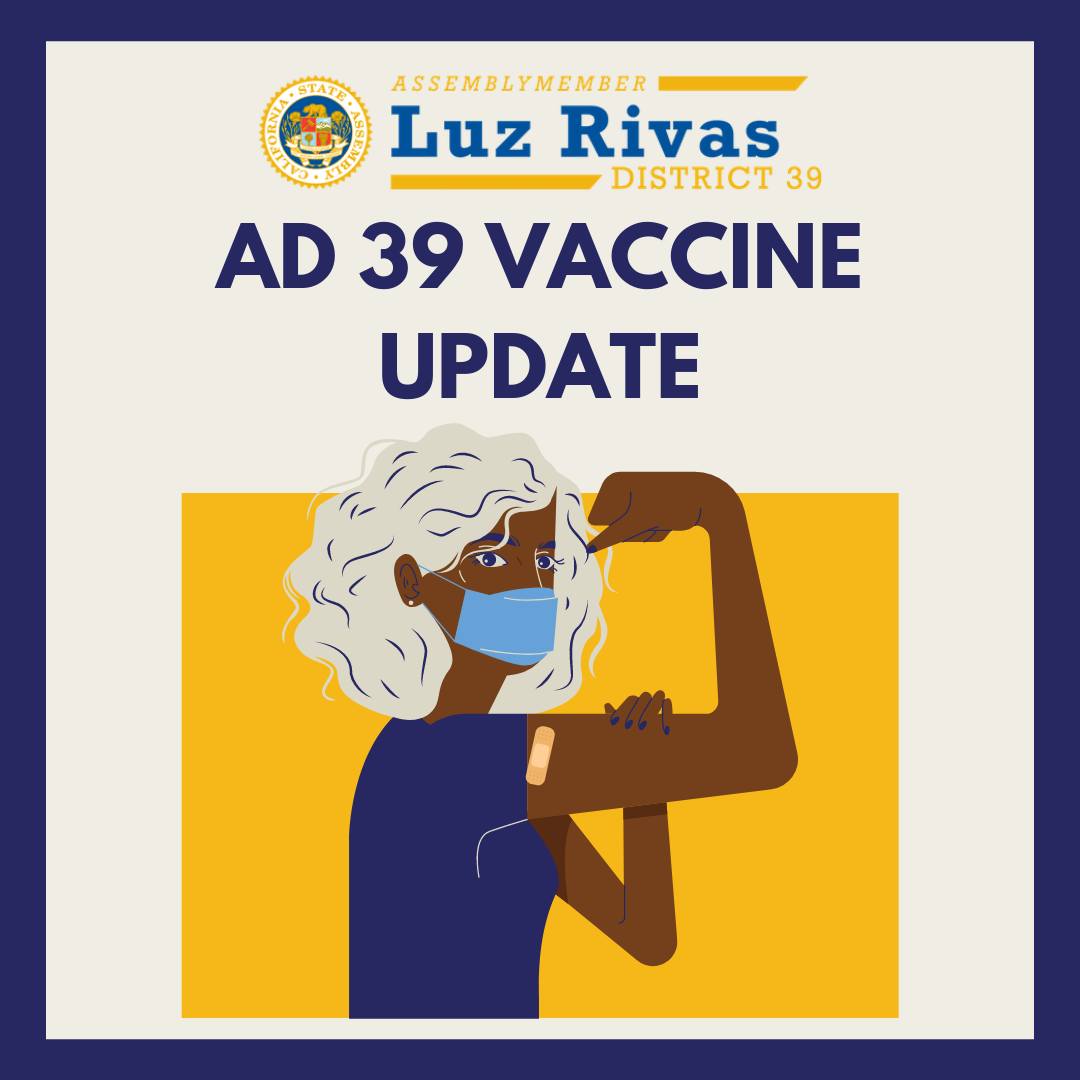 Happy to report that #GranadaHills, #LakeViewTerrace, and #Pacoima have all joined the #AD39 80% vaccination rate club!
Thank you to all the communities throughout the Valley who have made the effort to get vaccinated! I am continuing to work with our community partners to help increase vaccination rates in the district and throughout the San Fernando Valley. With the omicron variant, it is especially important that everyone eligible get their booster shot as well.
To schedule your vaccine or a booster shot if you're eligible, visit https://myturn.ca.gov/.