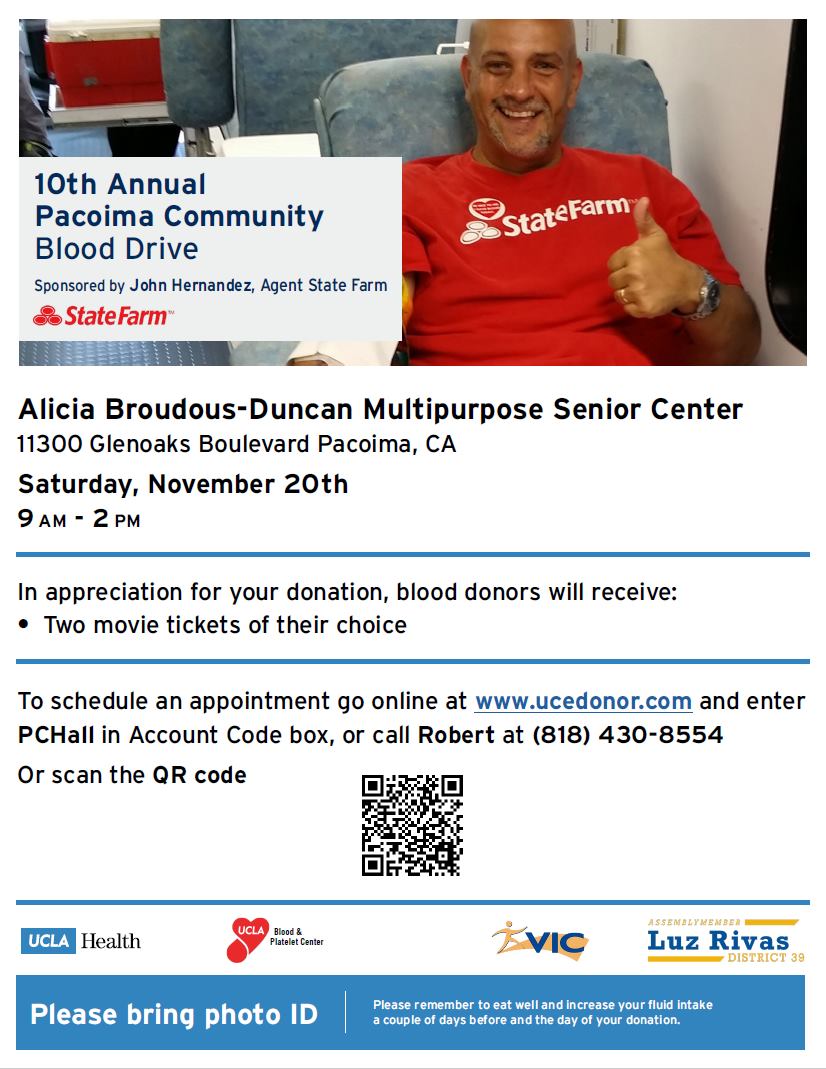 Come and join Team Rivas and John Hernandez – State Farm Agent this Saturday, November 20th from 9:00 AM – 2pm for the 10th annual Pacoima Community #BloodDrive.
Meet us at the Alicia Broudous-Duncan Multipurpose Senior Center located at 11300 Glenoaks Boulevard in #Pacoima.
To schedule an appointment visit www.ucedonor.com and enter PCHall in the account code box or call (818) 430-8554.