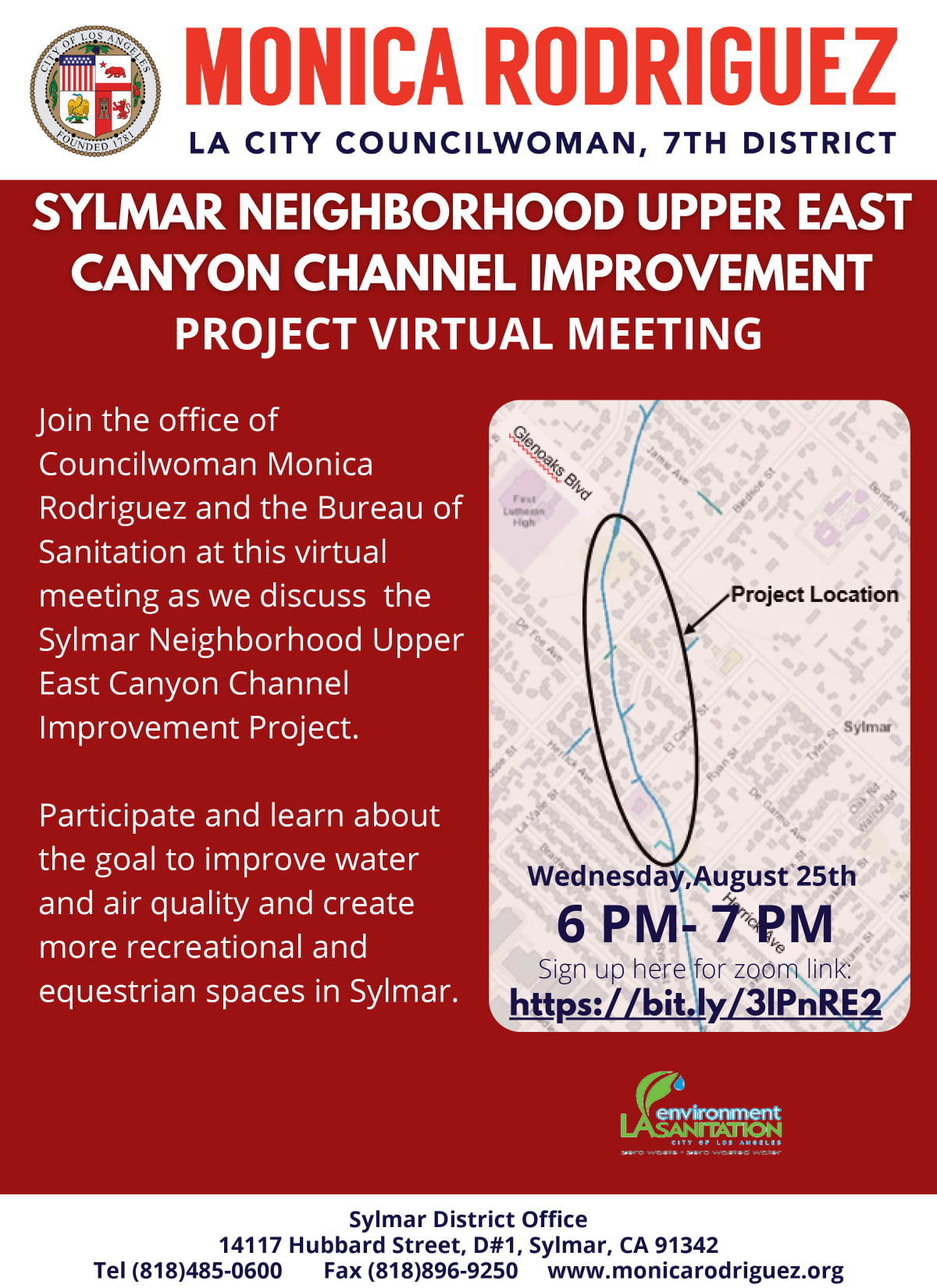 Your input is needed! Join us virtually on Wednesday, August 25, 2021, to discuss the Sylmar Upper East Canyon Channel Improvement Project from 6 PM to 7 PM. Participate and learn about the goal to improve water and air quality and create more recreational and equestrian spaces in Sylmar.
Please RSVP at https://bit.ly/2XvfOT3. If you have any questions, please contact my Sylmar District Office at (818) 756-8409.
___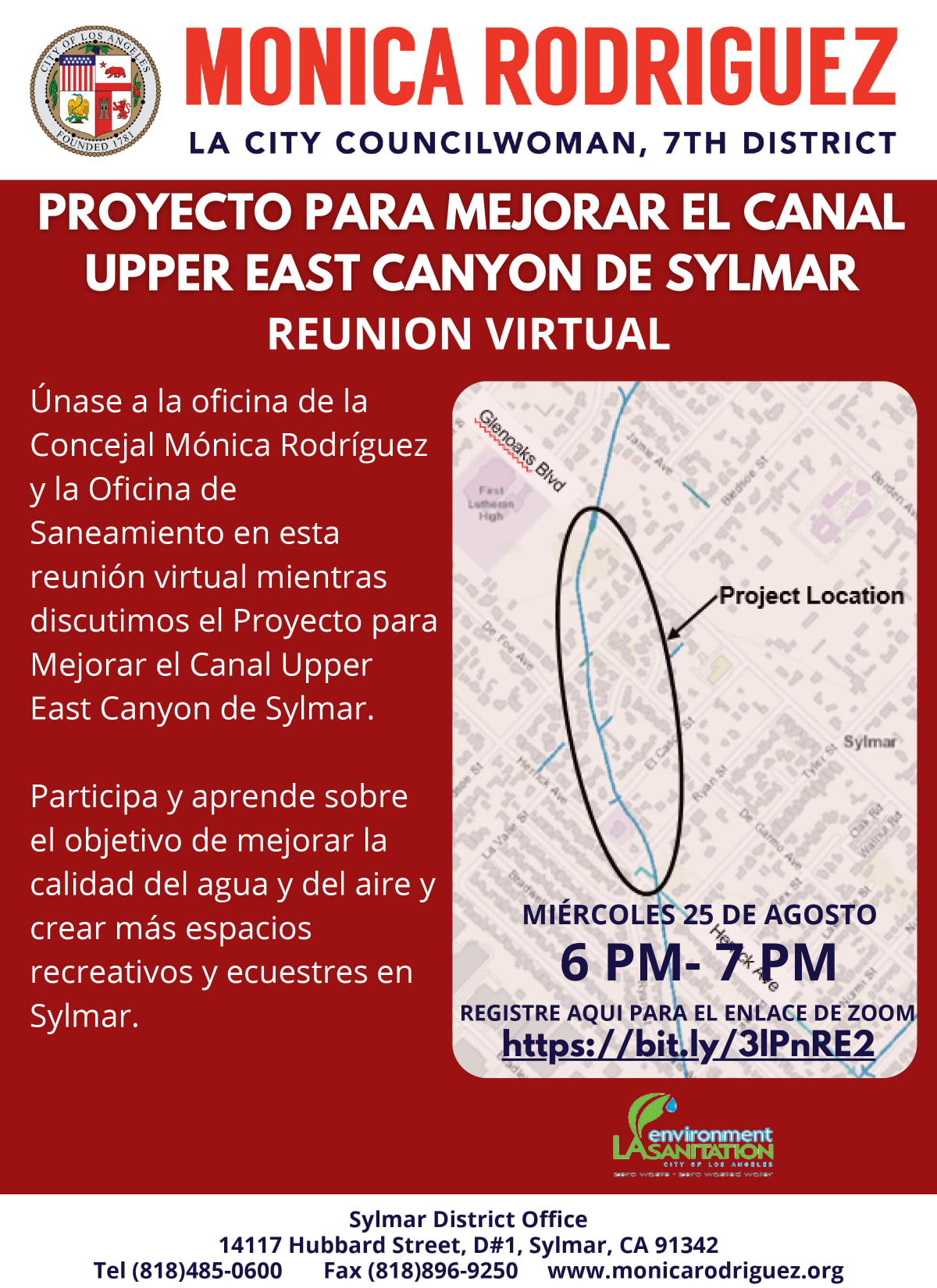 ¡Tu opinión es necesaria! Únase a nosotros virtualmente el miércoles 25 de agosto de 2021 para discutir el Proyecto de mejora del canal Sylmar Upper East Canyon de 6 p.m. a 7 p.m. Participa y aprende sobre el objetivo de mejorar la calidad del agua y el aire y crear más espacios recreativos y ecuestres en Sylmar.
Confirme su asistencia en https://bit.ly/2XvfOT3. Si tiene alguna pregunta, comuníquese con la oficina del distrito de Sylmar al (818) 756-8409.