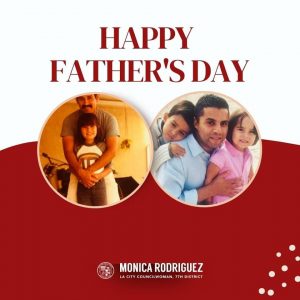 #HappyFathersDay to the men that raise their daughters to know that there are no limits to their potential and their sons to celebrate and respect that. Thank you to my dad, who taught me by example how to challenge any person or any system that sought to exclude anyone, how to tough it out, work hard, and rub dirt on every wound.
To my husband, for the partnership, levity and support you give to our kids to be the best versions of themselves. I'm thankful for every moment together with you and our little family that keeps me fueled with laughter and love.
Happy Father's Day to all the dads, grandfathers, and father figures who nurture and support kids of all ages.