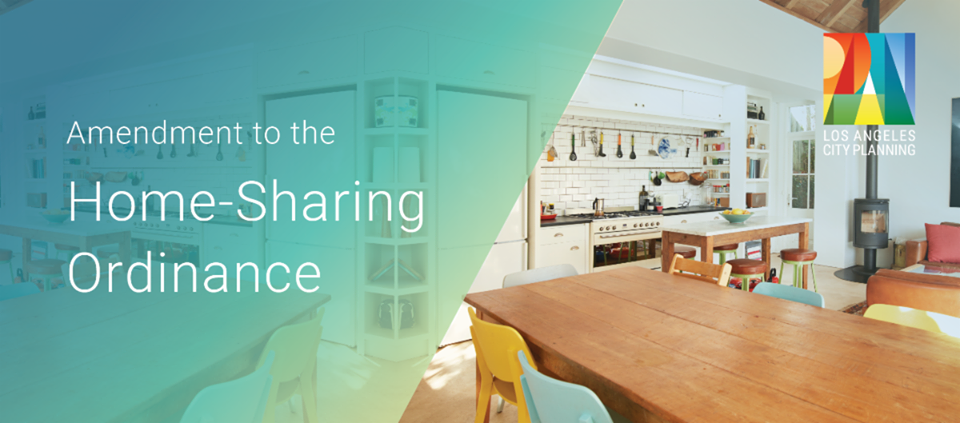 Dear Stakeholder,
On Thursday, July 9, City Planning will hold a staff public hearing for the proposed Amendment to the Home-Sharing Ordinance (Case No. CPC-2020-2762-CA). Details on how to join the meeting are provided in the revised hearing notice, now available online.

From 5:30 to 6 p.m., staff will provide a brief presentation, followed by a public hearing during which all interested parties will be provided an opportunity to make public comment for the record. No decision will be made during the hearing. Testimony received will be incorporated into the staff recommendation report that will be presented to the City Planning Commission for recommendation later this summer.
As a reminder, a fact sheet containing an overview of the ordinance, background information, and answers to frequently-asked questions is available online. In addition, members of the public may also submit written comments or questions to cally.hardy@lacity.org prior to July 10, 2020. After that date, written comments should be provided to the City Planning Commission at cpc@lacity.org. The proposed amendment is tentatively scheduled for consideration by the City Planning Commission on Thursday, August 13, 2020.