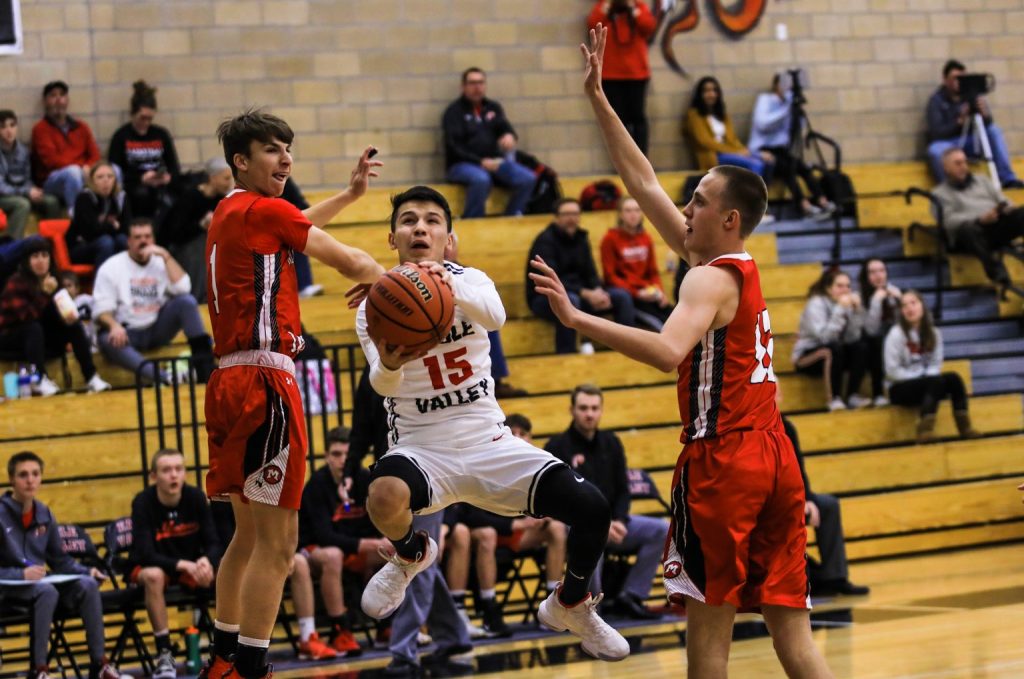 On Thursday night Eagle Valley boys basketball lost 83-54 to Montrose in Gypsum. Nando Vidaurri and Keegan Garvey of Eagle Valley each hitting twice 3-pointers from behind the arc during the first half. Branden Vigil, who led the home team with 10 points, and Bryan Martinez both slashed through to the hole as part of the attack.
"Your goal is to make other teams play to your strengths," Devils Justin Brandt said. "We need to play fast and with great spacing and communicate well. Sometimes, we may need to have two guys covering one, but if we're playing well, we can do that."
Montrose was able to pound the ball inside with Trey Reese finishing with 14 points and Trey Schwerdtfeger ending up with 10.
Eagle Valley was down just 37-26 at the half, within striking distance, before the Devils' offense had just one field goal during the first six minutes of the second half, allowing the visitors to blow the game open.