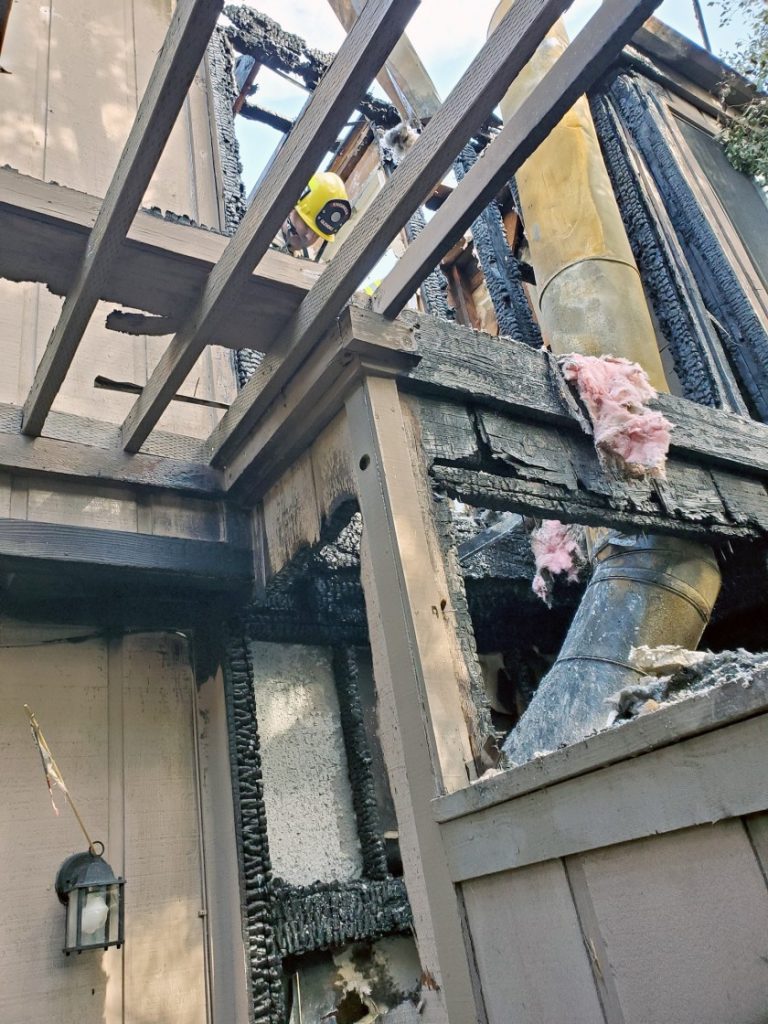 On Tuesday morning La Crescenta townhome caught fire. Glendale Fire Department is looking into what caused it.
On Tuesday morning sometime before 10:40 a.m. at 56 Northwoods Lane, gardeners working in that area first noticed smoke and fire coming from the chimney. Residents of the home were able to safely evacuate after being alerted by the workers.
Glendale Fire Department spokeswoman Anita Shandi said that firefighters arrived at the spot within five minutes after fire alert and were able to contain its spread to the home and a neighboring unit.
The fire was extinguished before 12:20 p.m., and no injuries were reported.