Councilwoman Yaroslavsky and I had the privilege of recognizing mother and advocate, Paulinda Schimmel Babbini. Paulinda lost her daughter, Robin Babbini, at the age of 20 to ovarian cancer. As a result, Paulinda founded The Ovarian Cancer Circle organization, where she has become a strong leader in ovarian cancer awareness and education for women throughout the City of Los Angeles.
Thank you Ovarian Cancer Circle for your efforts as women of all races and economic backgrounds deserve the right to be tested for this disease. It is in that spirit that we declare September as the official Ovarian Cancer Awareness Month for the City of Los Angeles to continue to uplift these stories and the importance of ovarian cancer awareness.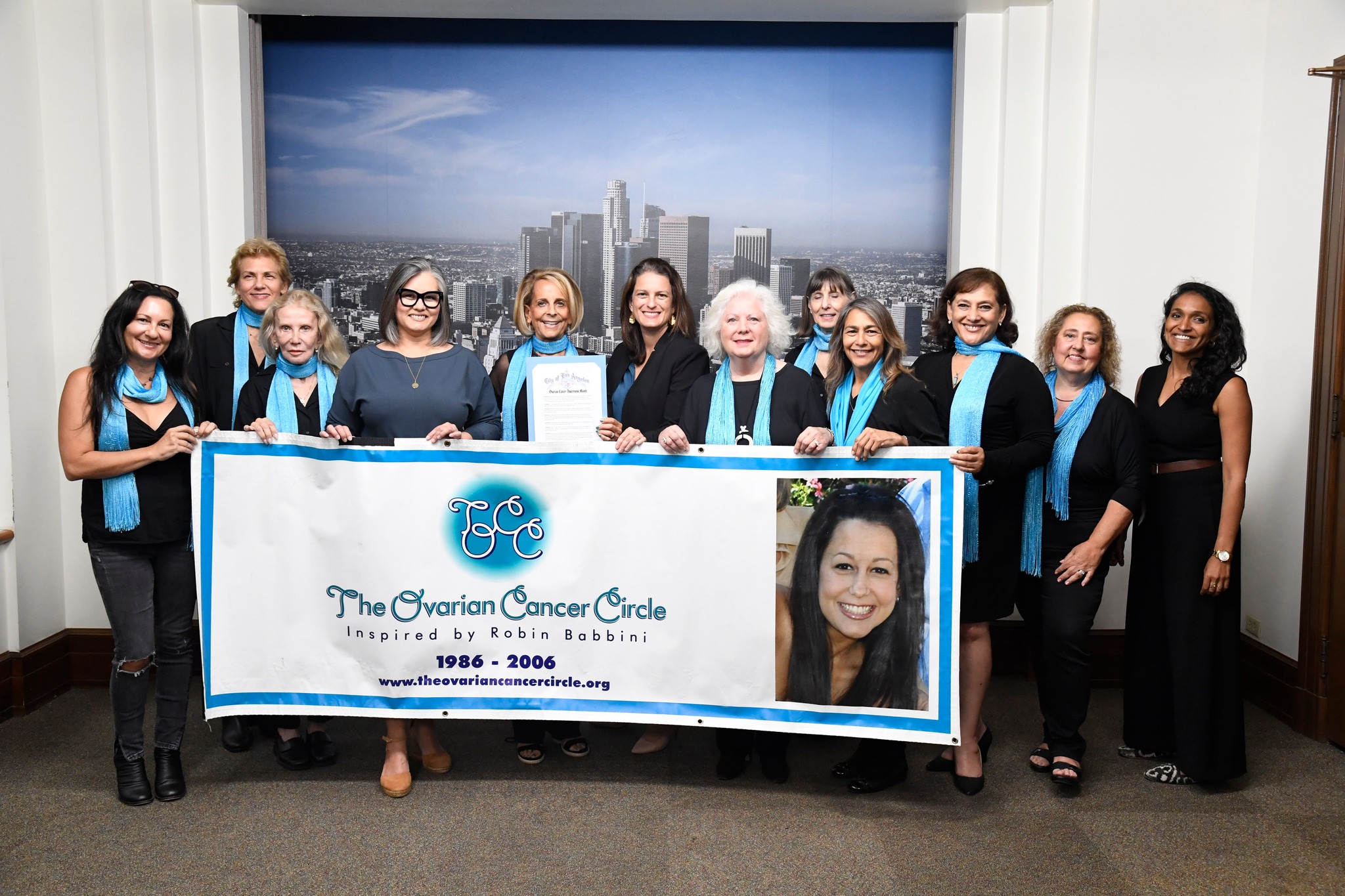 09-06-2023, Councilmembers Katy Yaroslavsky and Monica Rodriguez present a resolution to Paulinda Schimmel Babbini for the Ovarian Cancer Circle and declare September as Ovarian Cancer Awareness Month.
Los Angeles City Hall with the LAX pylons is illuminated September 6th with the color teal to spread awareness, resources, and hope.