#SaveTheDate: Veggies & Policy
Please join me and your neighbors for a morning that blends DIY urban gardening with legislative updates on Saturday, March 25th, 2023 at 9:00AM at Lopez Canyon in #Sylmar.
Learn how to grow your own fruits and vegetables this spring! In proud partnership with Los Angeles Sanitation & Environment & Pacoima Beautiful.
Please register at: https://bit.ly/veggieswithluz.
If you have any questions please contact my District Office at (818) 504-3911. I hope to see you there!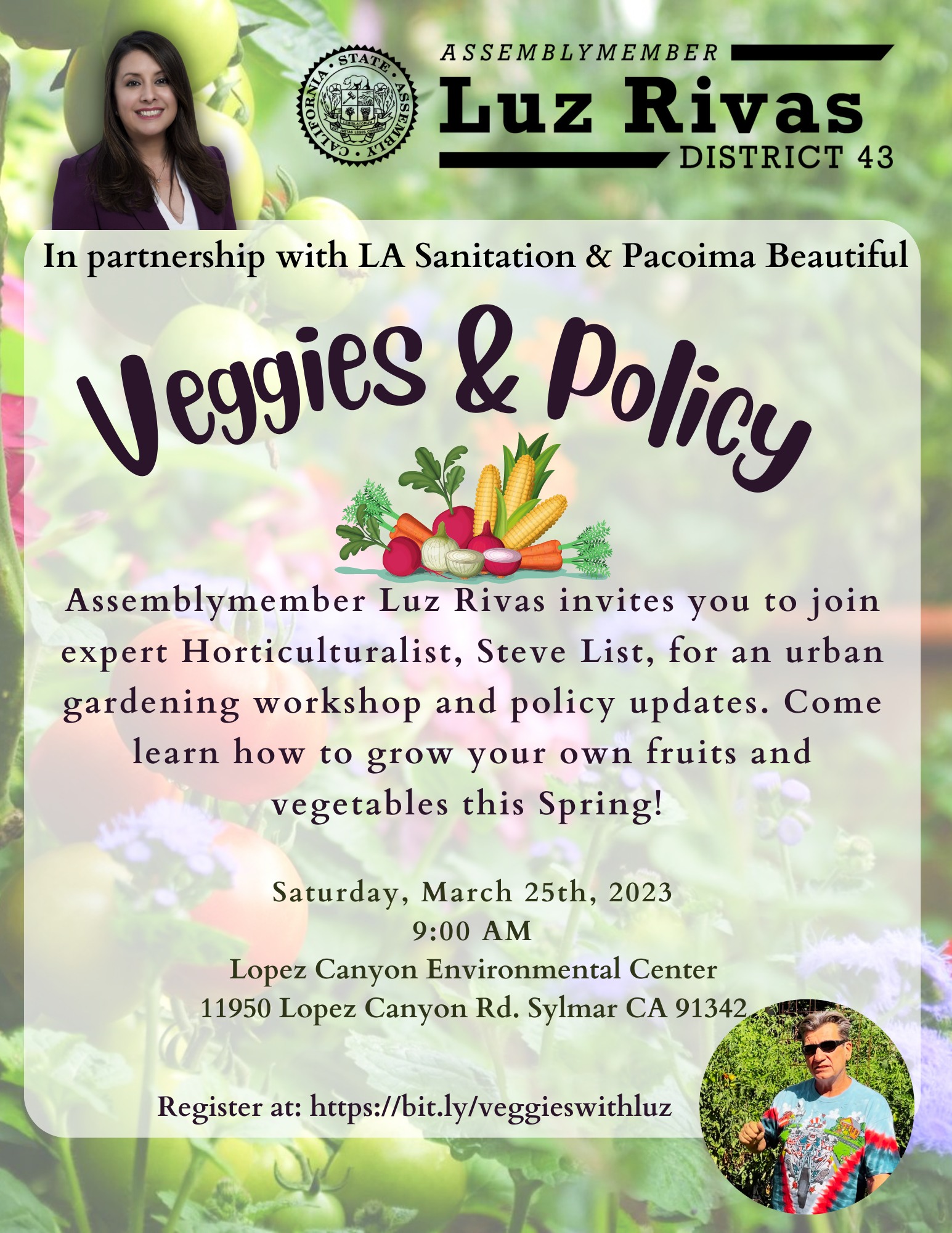 ____________________________________________________________
Únase a mí y a sus vecinos para una mañana que combina jardinería urbana con actualizaciones legislativas el Sábado 25 de Marzo de 2023 a las 9:00 de la mañana en #Sylmar.
¡Aprende a cultivar tus propias frutas y verduras esta primavera! En orgullosa asociación con LA Sanitation y Pacoima Beautiful.
Por favor regístrese en: https://bit.ly/veggieswithluz.
Si tiene alguna pregunta, comuníquese con la oficina de mi distrito al (818) 504-3911. ¡Nos vemos pronto!