With COVID-19 cases rising during the holiday season, we must do our best to protect ourselves and others.
The federal government recently announced that families across the country can order free COVID-19 test kits from www.covidtests.gov.
To learn more about where to get tested for COVID-19, please visit: https://covid19.ca.gov/get-tested/.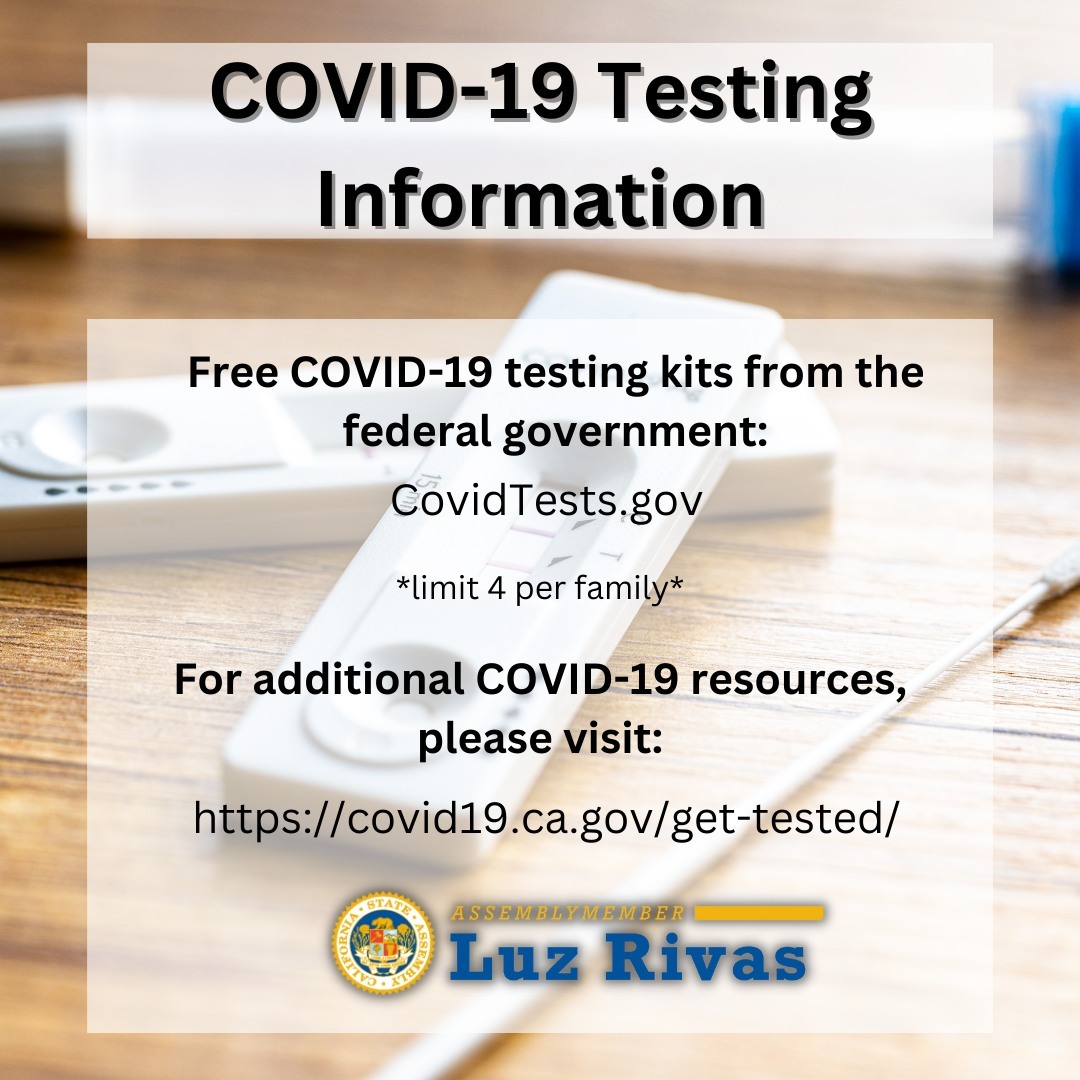 ____________________________
Con el aumento de los casos de COVID-19 durante la temporada navideña, debemos hacer todo lo posible para protegernos a nosotros mismos y a los demás.
El gobierno federal anunció recientemente que las familias de todo el país pueden solicitar pruebas gratuitas de COVID-19 de www.covidtests.gov.
Para obtener más información sobre pruebas de COVID-19, visite: https://covid19.ca.gov/get-tested/.