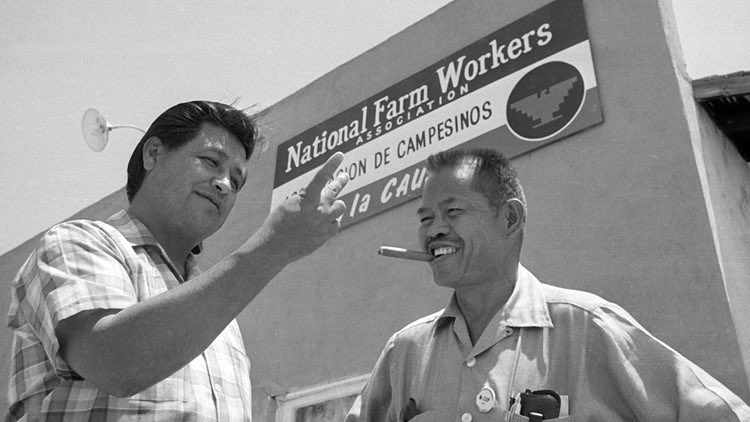 Today marks the final day of Filipino American History Month, and I'm thinking about Larry Itliong.
In addition to valiantly serving in the U.S. Army during the Second World War, Larry was a labor leader who fought tirelessly for farm workers' rights. In 1965, he led several strikes of Filipino farm workers in California to protest low wages and miserable working conditions.
Larry then encouraged Cesar Chavez and Dolores Huerta to have Mexican farm workers join those strikes. Together, Larry, Cesar, and Dolores orchestrated the Delano Grape Strike, which lasted five years and ultimately improved the lives of thousands of farm workers through the signing of a revolutionary collective bargaining agreement with grape growers.
Picture Credit: Associated Press
#FilipinoAmericanHistoryMonth #Pacoima #Sylmar #MissionHills #NorthHills #Sunland #Tujunga #LakeViewTerrace #ShadowHills #TeamMRod #LosAngeles #CD7