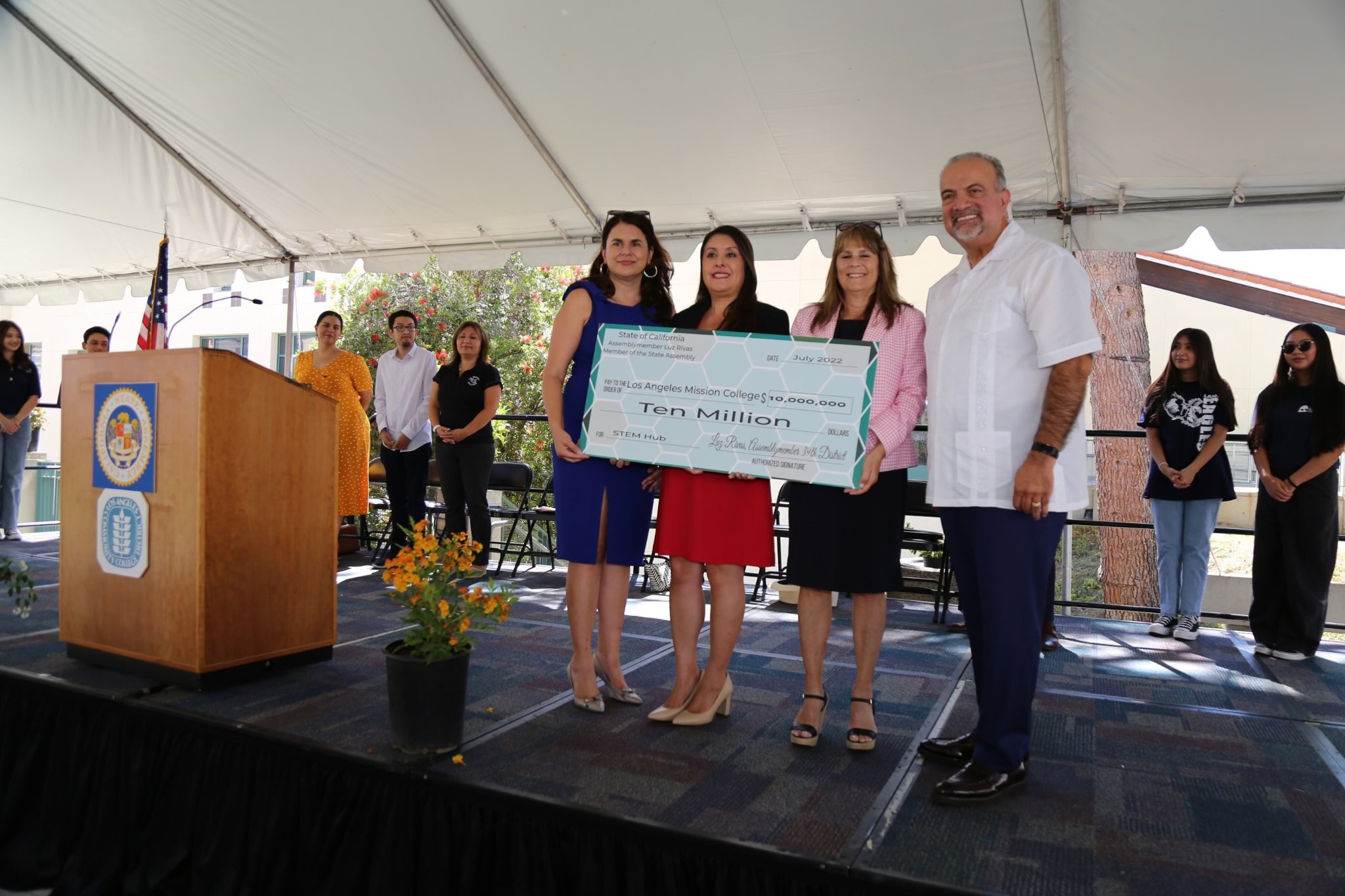 This year, through the California State Budget, I was able to secure $17.5 million for projects to benefit #AD39.
$10 million will be allocated to Los Angeles Mission College for the construction of a new biotechnology campus that will be used to provide career pathways for future students not only from our district but across the entire region.
The STEM Institute aims to provide opportunities for students and inspire underrepresented students to pursue degree pathways in STEM fields, and close the historic equity gaps that have persisted in those fields and careers.
A special thank you to the staff at Los Angeles Mission College for working with my staff to make this possible. I also want to express my appreciation to Code.org, DIY Girls, and the Los Angeles Community College District, for their involvement in the announcement of this historic funding!
Lastly, I want to thank the Mariachi Master Apprentice Program- Mariachi Tesoro & Los Tesoritos for the live music and the community members who celebrated this day with us by providing resource booths to community members: Pacoima Beautiful, Hope of the Valley, MEND/Hope and Care Program, El Nido Family Center, UCLA Center for Community College Partnerships, Volunteers of America, Goodwill Southern California, ICON Community Development, Northeast Valley Health Corporation, Plaza Comunitaria Sinaloa, Champions In Service, TreePeople, Truconnect, City of San Fernando, Government, CHIRLA, Tia Chucha's Centro Cultural & Bookstore, Los Angeles County Child Support Services Department, Dignity Health – Northridge Hospital Medical Center, Women's Care Cottage, Alliance for a Better Community, and el Projecto del Barrio.