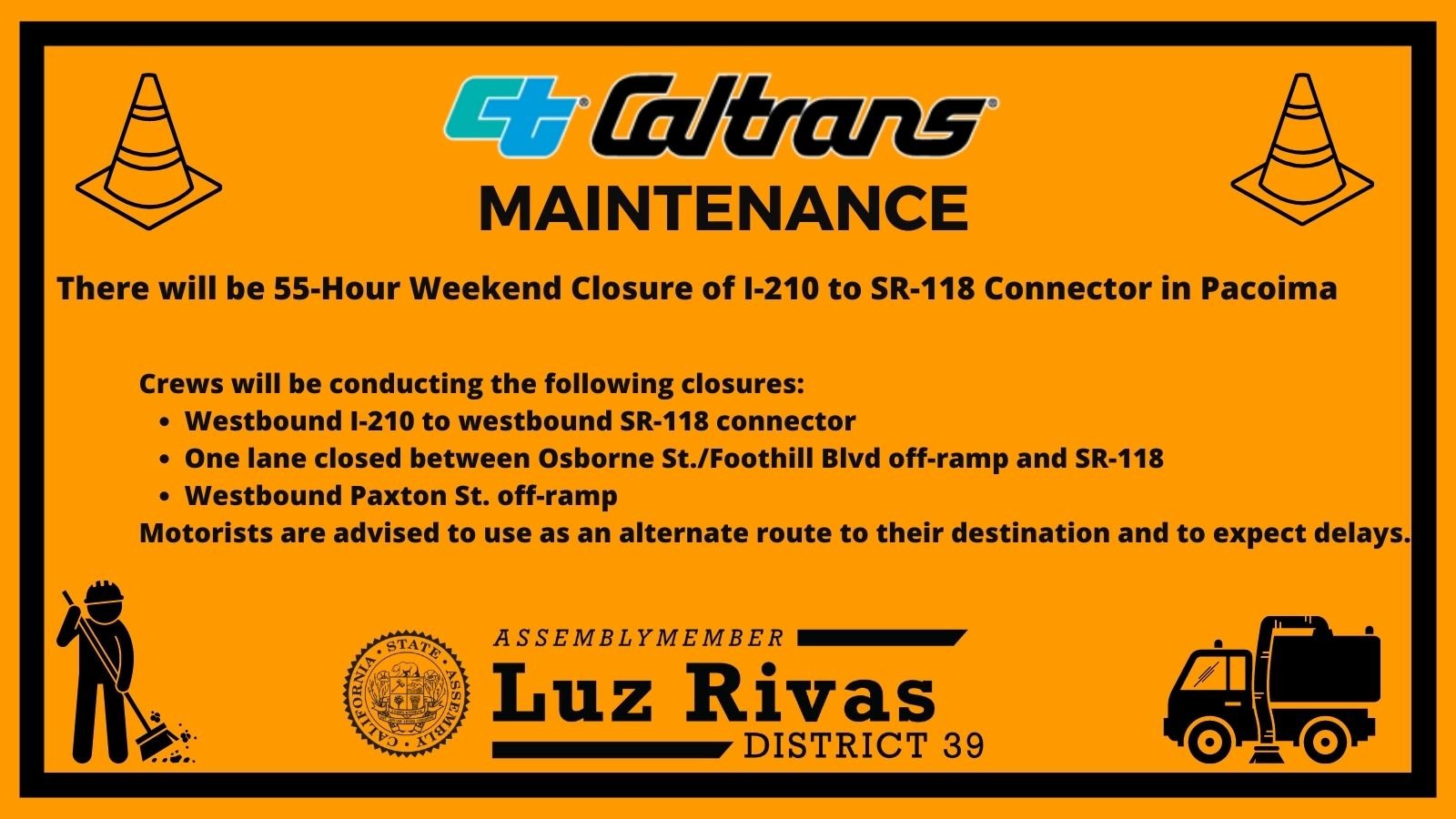 #RoadClosureAlert
From Friday, May 13, at 10:00pm through Monday, May 16, at 5:00am, Caltrans District 7 will be closing the I-210 westbound to SR-118 westbound connector in the San Fernando Valley for roadwork and maintenance. This project will upgrade the overhead sign structures, traffic loop detectors, center median barrier, and guardrail system.
The work is part of a $135.5 million project replacing all lanes on I-210 with new pavement from Wheatland Avenue to I-5. This funding comes from Senate Bill 1 (SB 1), the Road Repair and Accountability Act of 2017.
Residents and local businesses located near the freeway may experience noise, vibrations, and dust associated with the roadwork. Please remember to drive safe, follow directions, and expect delays.
#BeWorkZoneAlert #RoadClosure #RoadWork