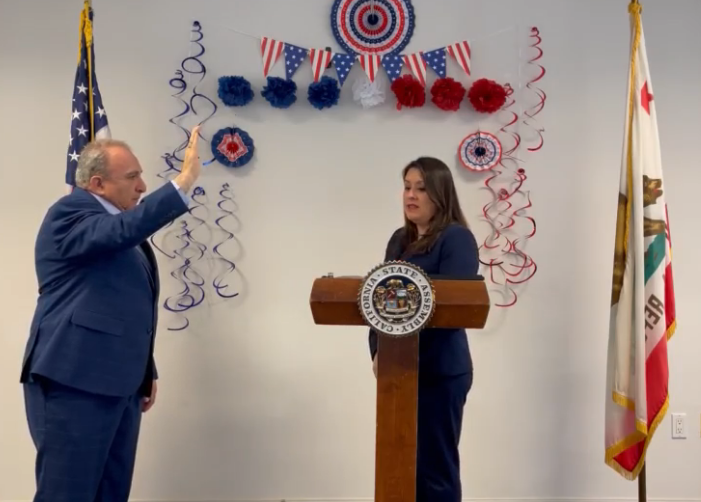 About a year ago, my office hosted a State Appointments Workshop in order to demystify the appointment process to becoming a State Board appointee or Commissioner. Hector Cabrera from Sylmar attended my workshop with the strong desire to serve #AD39 and the State.
I had the pleasure of conducting his oath of office. I was proud to support his recent appointment to the California Board of Occupational Therapy by Assembly Speaker Anthony Rendon.
Prior to his appointment, Hector dedicated almost 30 years of his professional career to providing and increasing access to vital social services in the Los Angeles region and spent 16 years as an active member of the Sylmar Neighborhood Council.
I am immensely proud of Hector and hope to continue to support more leaders and appointees from the Northeast San Fernando Valley!