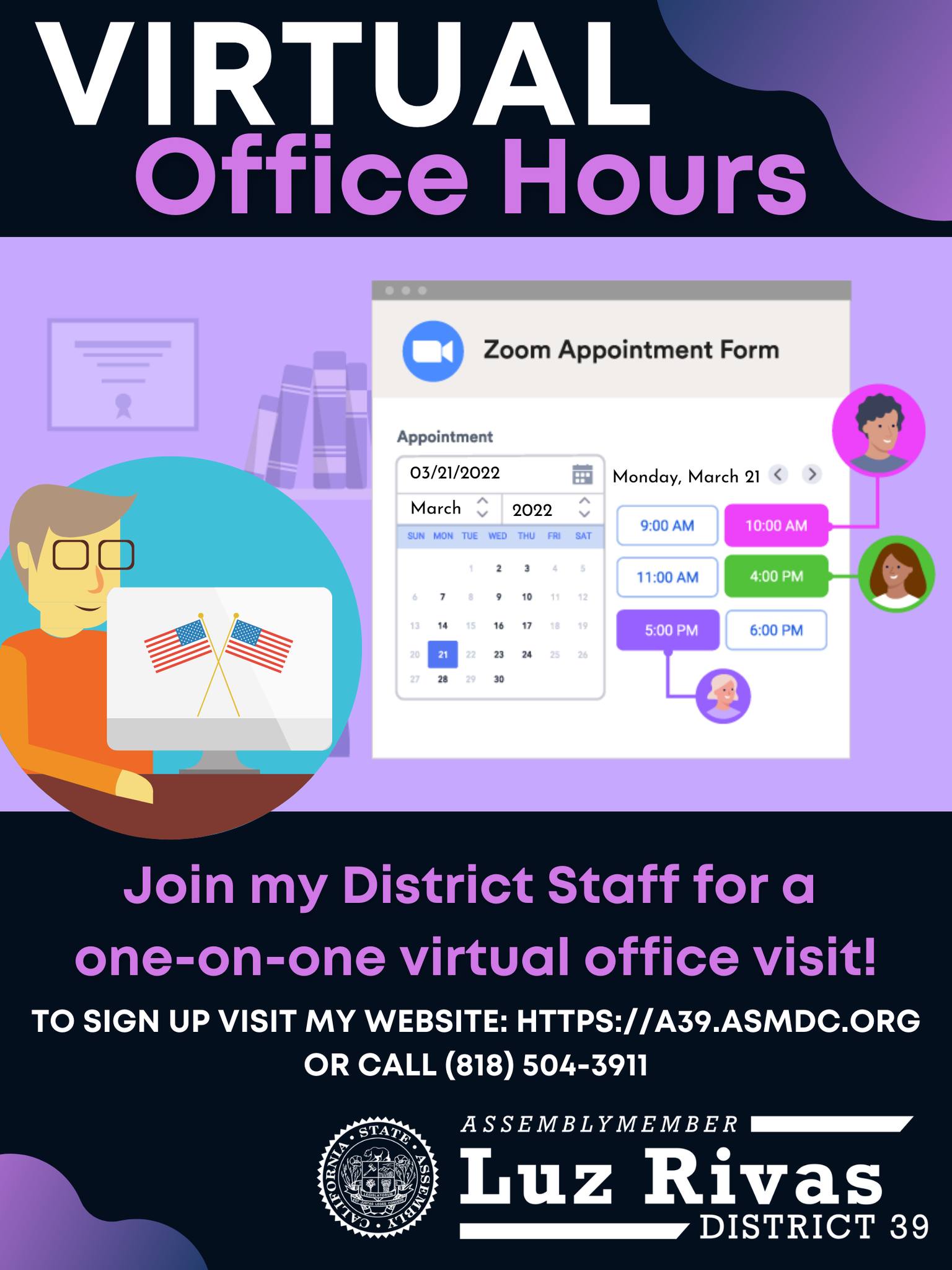 Do you need help with the State of California Employment Development Department, California Department of Motor Vehicles, or another state agency?
My district office is happy to continue virtual office hours to accommodate the needs of our constituents.
Join my team for a one-on-one virtual office visit this Friday, March 11, 2022 beginning at 4:00pm.
Please sign up at: https://bit.ly/VirtualOH39