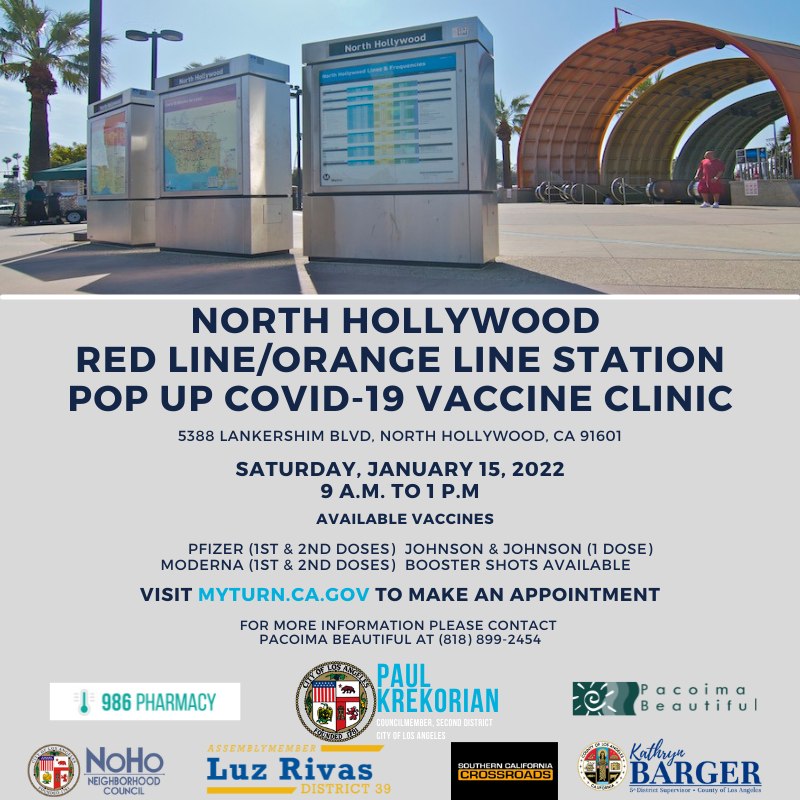 Join us this Saturday, January 15th from 9:00am to 1:00pm at the #NorthHollywood Red Line/Orange Line for a free pop-up clinic that will administer the Pfizer, Moderna, and J&J COVID vaccines and booster shots.
With the Omicron variant surging, it is important to do our part to keep our communities safe. My office will continue to work with our partners in #AD39 to increase vaccination rates.
—– – – – – – – —————- – – – – – ——–
Únase a nosotros este sábado 15 de enero de 9:00am a 1:00pm en la Línea Roja/Línea Naranja de North Hollywood para una clínica gratuita que administrará las vacunas y refuerzos contra el COVID de Pfizer, Moderna y J&J.
Con la variante Omicron, es importante hacer nuestra parte para mantener seguras a nuestras comunidades. Mi oficina seguirá trabajando con nuestros socios en #AD39 para aumentar las tasas de vacunación.