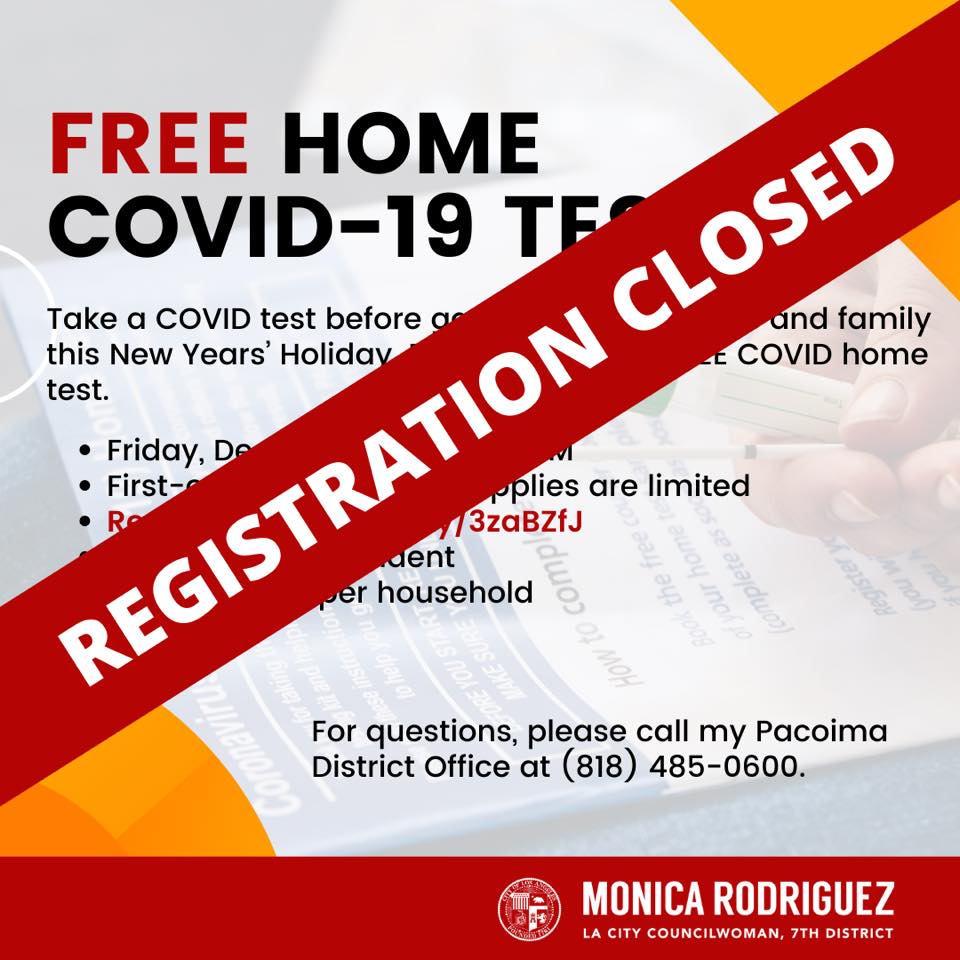 UPDATE: Due to the high demand, we have reached capacity. If you have symptoms or were exposed to COVID-19 you can request a kit from Los Angeles County via mail. For more information, please visit https://bit.ly/3qECsD6
The Los Angeles County Department of Public Health recommends you take a COVID-19 test before gathering with friends and family this New Years' holiday. As part of my continued effort to protect our community from COVID-19, I will be distributing FREE Home COVID-19 tests. To register, please visit bit.ly/3zaBZfJ.
Supplies are limited. First-come, first-serve. For questions, please call my Pacoima District Office at (818) 485-0600.
__________________
El Departamento de Salud Pública del Condado de Los Ángeles recomienda que se haga una prueba de COVID-19 antes de reunirse con amigos y familiares en estos días festivos de Año Nuevo. Como parte de mi esfuerzo continuo para proteger a nuestra comunidad del COVID-19, distribuiré pruebas de COVID-19 para el hogar GRATIS. Para registrarse, visite bit.ly/3zaBZfJ.
Los suministros son limitados. Se le sirve en orden de llegada. Si tiene preguntas, llame a mi oficina del distrito de Pacoima al (818) 485-0600.