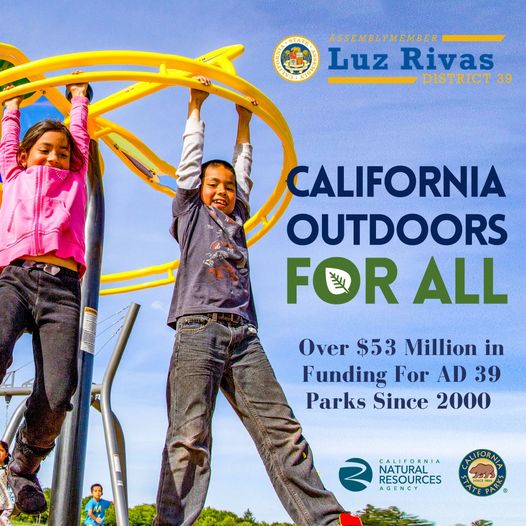 AD 39 UPDATE:
Our communities throughout the San Fernando Valley continue to get historic Prop 68 investments to help build and renovate parks throughout AD 39.
As Chair of the Assembly Committee on Natural Resources, I have always fought for equitable distribution of park bonds and advocated for AD 39 to receive our fair share of funding. I am proud to say that our communities have received over $53 million in funding for parks over the past two decades. This includes brand new funding of over $4 million this year alone for renovations to Las Palmas Parks. With this funding, Las Palmas Parks will be able to construct a new athletic field and renovate existing park facilities.
Thank you to the State Department of Parks and Recreation and all other partners for making this happen!
For more information on how Prop. 68 funding has been allocated to our communities, visit: https://www.parksforcalifornia.org/projects.