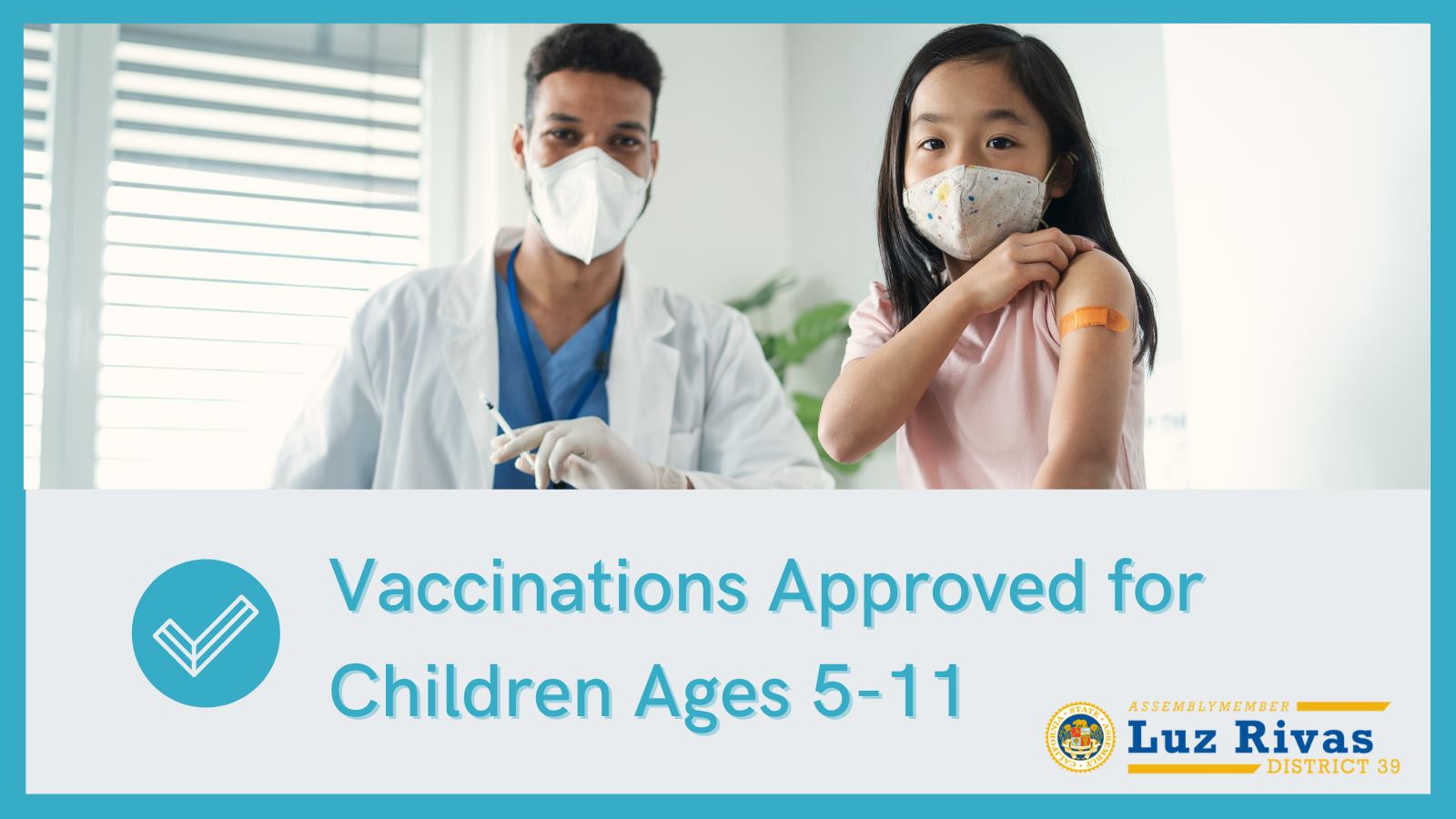 A critical step forward in our fight against COVID-19: the Pfizer vaccine has been approved for children ages 5-11!
The vaccine is safe and effective and is necessary for us to keep moving past this pandemic.
California has already begun the rollout of the Pfizer vaccine to this age group. To schedule an appointment for your child, talk to your child's pediatrician or visit https://myturn.ca.gov/.