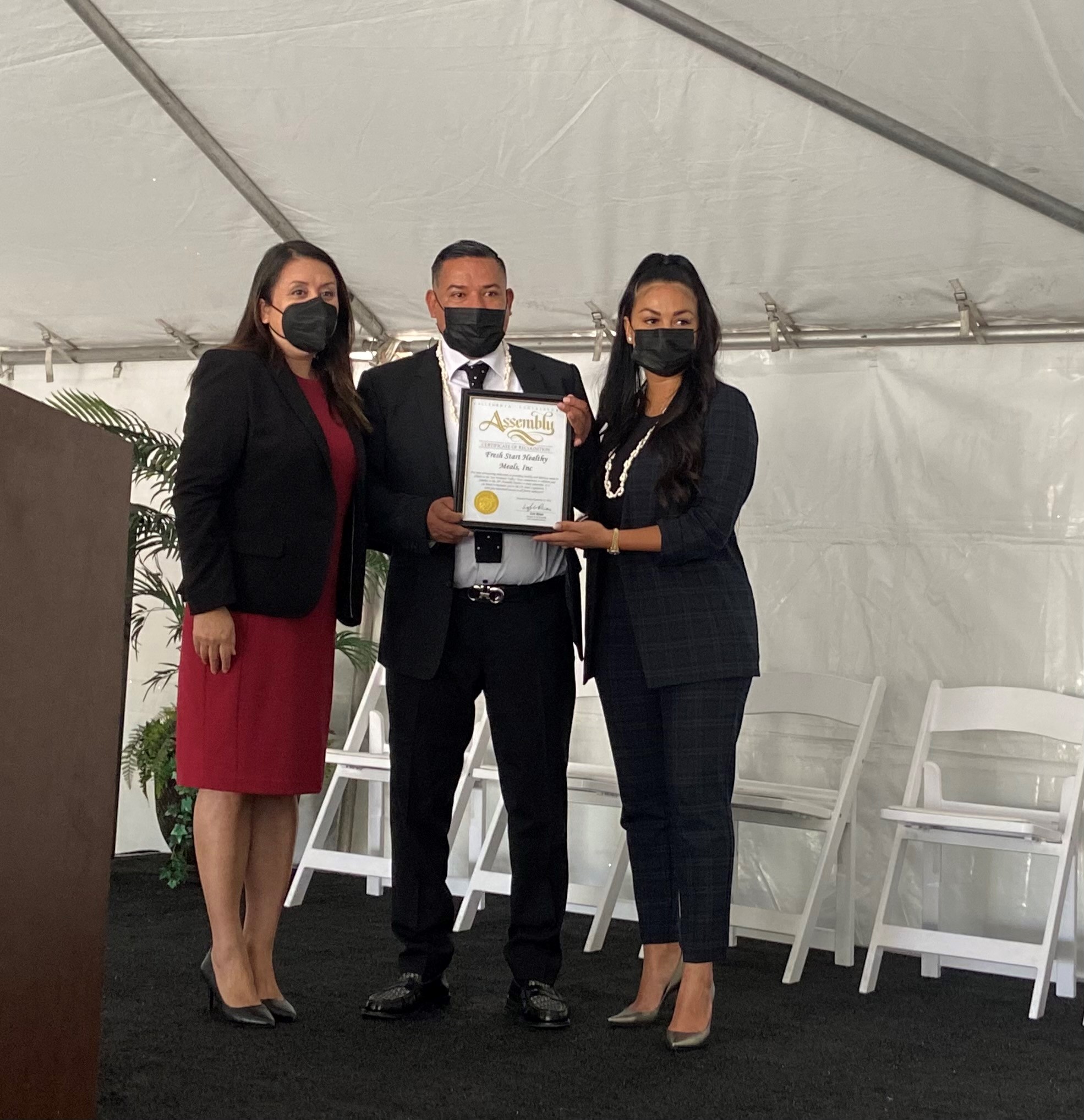 Congratulations to Fresh Start Healthy School Meals for their grand opening in #AD39!
Fresh Start has been a leader in the school food service industry by serving health conscious and delicious meals to youth throughout the state. This is a tremendous need in my district, which is why I have advocated for school meal funding for the past few years. Through these constant efforts California became the first state in the country to offer #SchoolMealsForAll K-12 students. The universal school meal program will ensure students focus on academics rather than where their next meal will come from.
This is why I am honored to welcome Fresh Start to Sylmar! Thank you Veronica Alcaraz, and Juan Saucedo for your commitment to providing quality and affordable meals to students in our community!