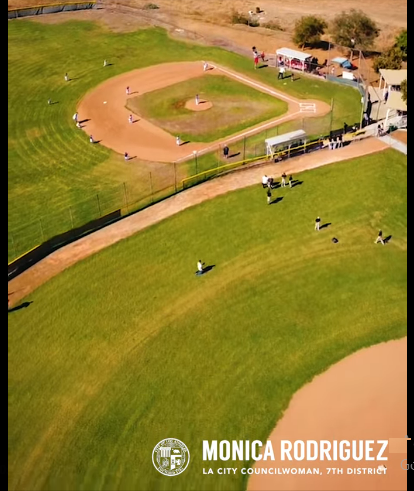 After learning of the years of delays on the Hansen Dam Baseball fields, I prioritized this project to deliver long overdue improvements to the community. On Sunday, September 12, 2021, we celebrated a ribbon cutting and enjoyed a baseball game on the new fields.
The improvements included refurbishing the three existing baseball fields, and adding new restrooms, lighting, bleachers, and fencing. A total of $540,000 in investments was made to this field used by the Pacoima Little League.
Thank you to the City of Los Angeles Bureau of Engineering, City of Los Angeles Department of Recreation and Parks, and to the community for your support and partnership. To join the Pacoima Little League team, please call (818) 897-3388 for more information.