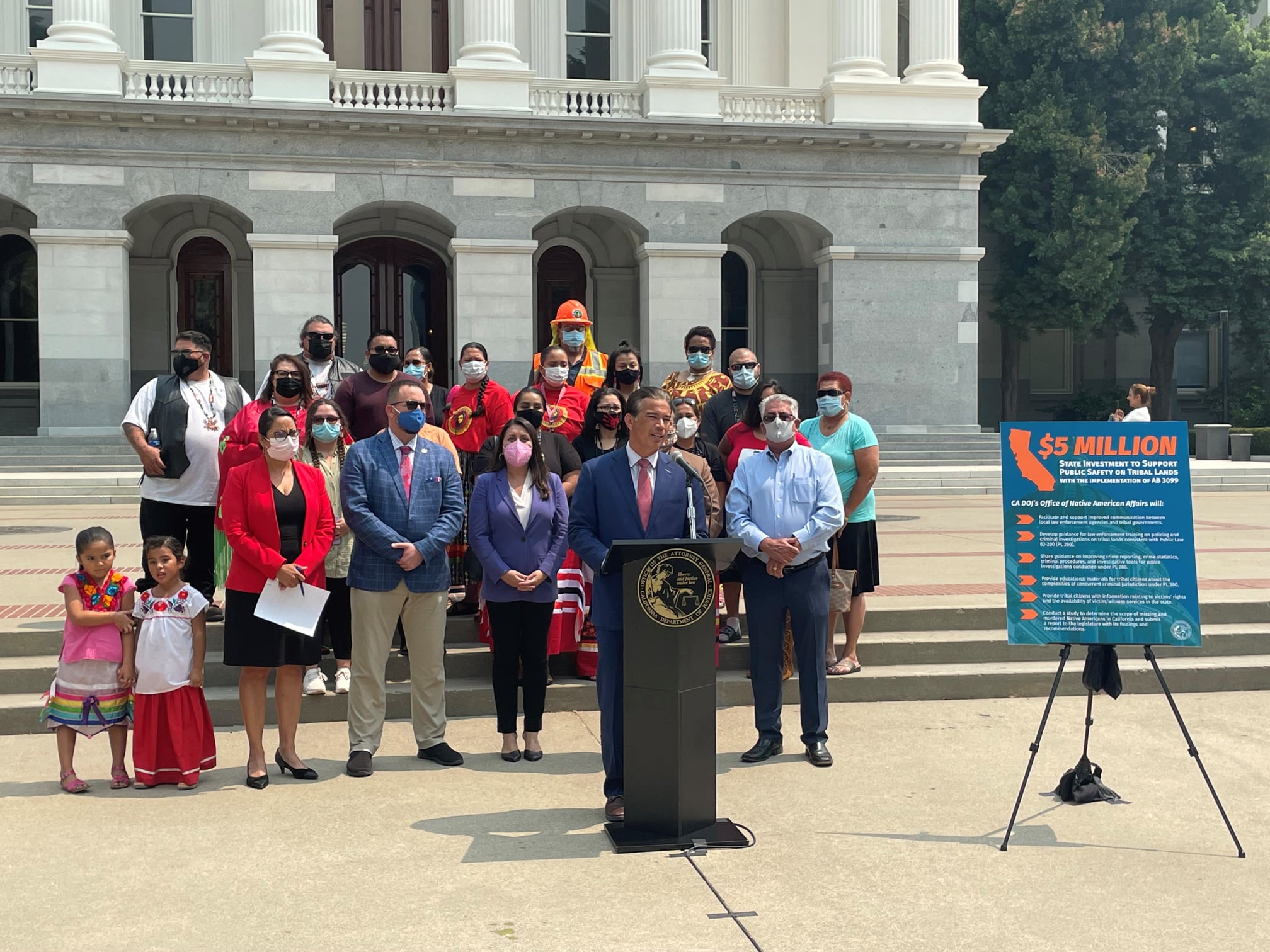 This afternoon, I joined Attorney General Rob Bonta and Assemblymember James C. Ramos for a press conference highlighting our new budget investments in the Attorney General's office to address the epidemic of missing and murdered indigenous women and girls.
The murder rates of Native American women can be ten times the national average on some reservations — an unacceptable and horrific statistic.
Thank you Assemblymember Ramos for your steadfast leadership on this issue and for proving how important it is to have representation for all communities of color in policy circles. This win could not have happened without your activism.