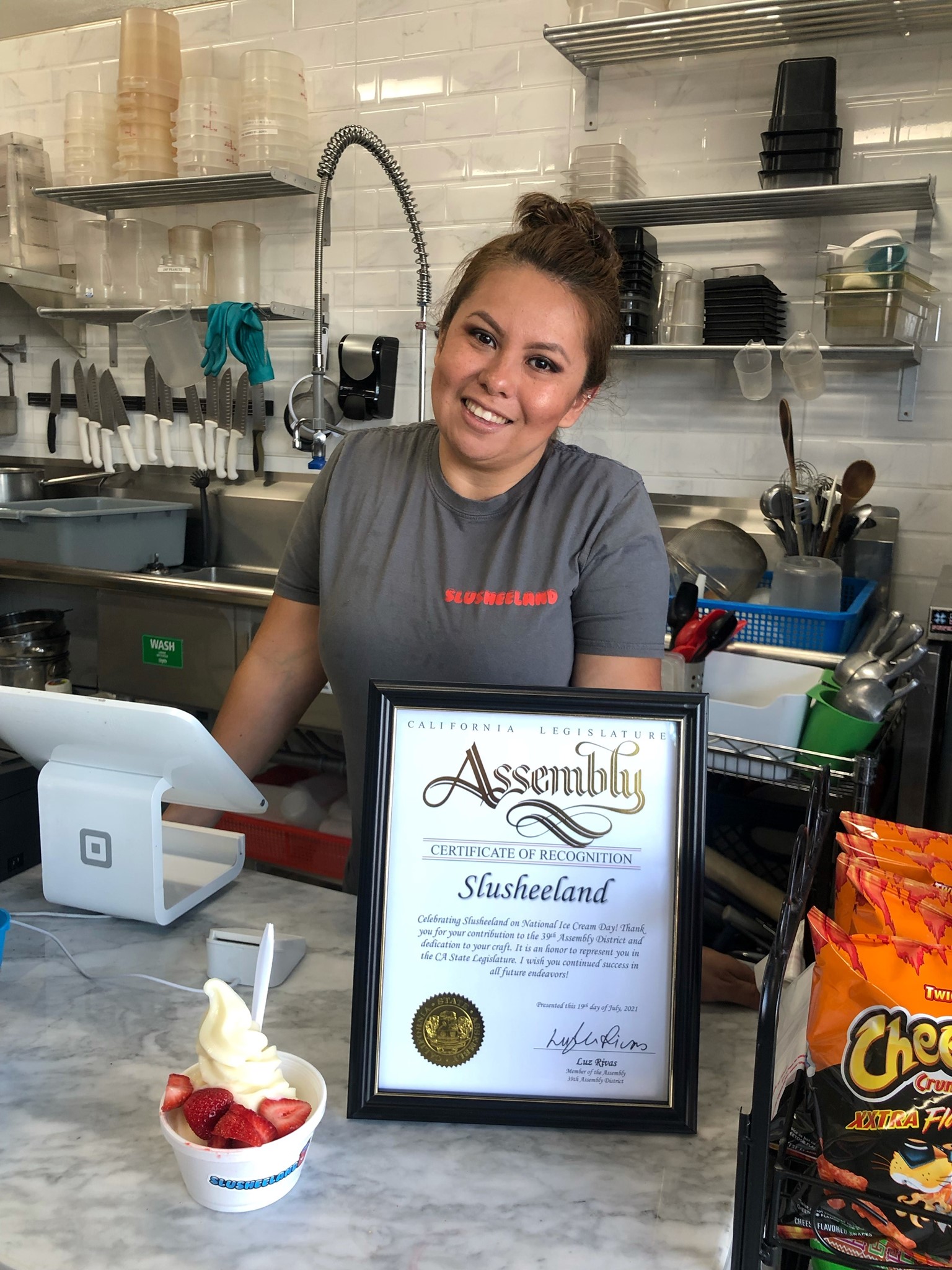 It's #NationalIceCreamDay!
For this year's celebration, I was glad to have my staff provide a certificate of recognition to one of our local, family-owned shops in #NorthHollywood, Slusheeland! They have been serving frozen treats our district for 9 years and are still going strong.
Wish you many more successful years and thank you for serving such delicious desserts in our community!