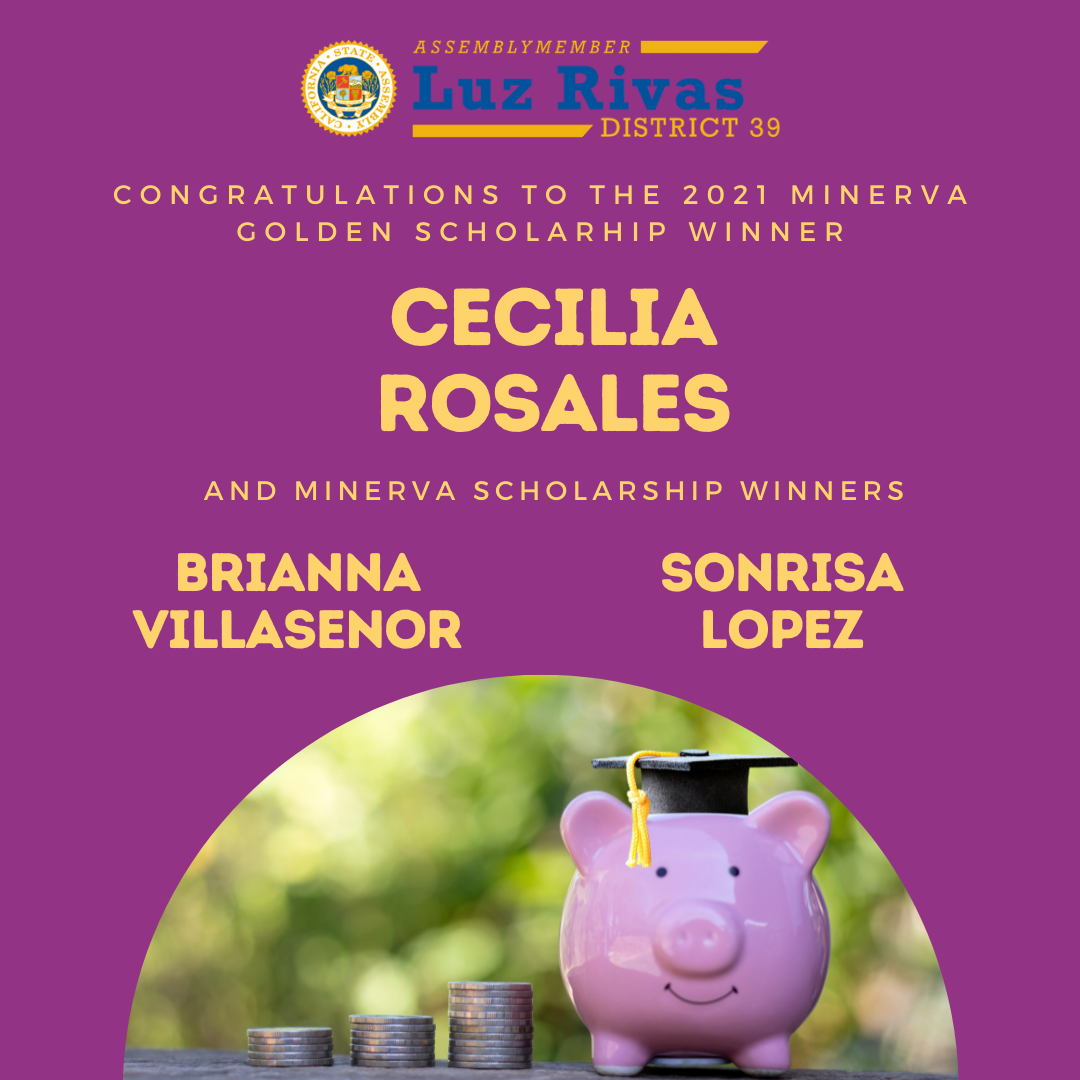 Congratulations to all of the #MinervaScholarship winners in my district!
Cecilia Rosales won the $10,000 Golden Scholarship this year and Brianna Villasenor and Sonrisa Lopez both won a $2,500 scholarship each.
Each year, Women in California Leadership and the California Legislative Women's Caucus collaborate to award scholarships to support the advancement of women in the state.
These talented young women will be attending UC Berkeley, UC Santa Barbara, and California State University, Los Angeles, respectively. I wish you nothing but great success in your future endeavors!