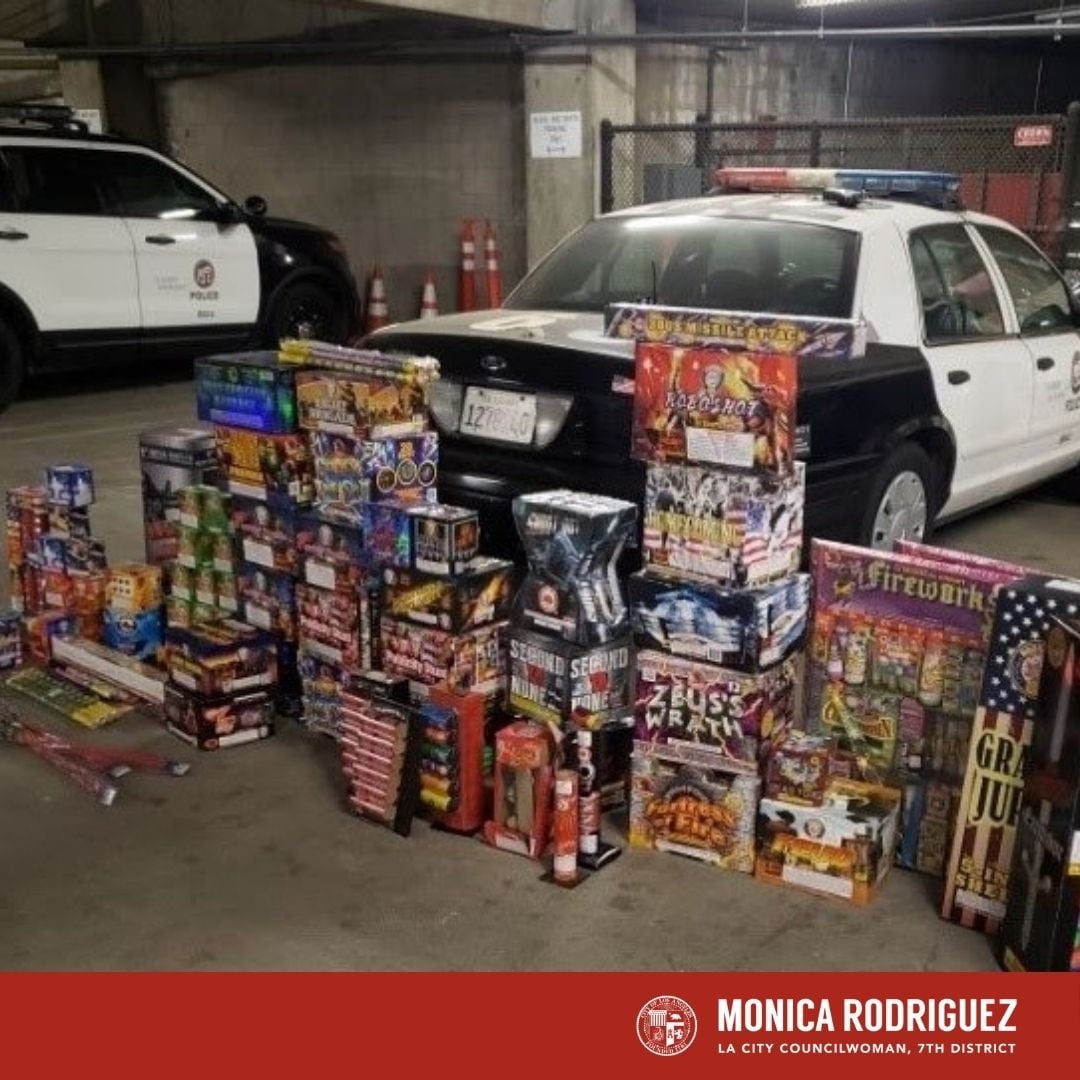 Fireworks are illegal in the City and County of Los Angeles. They continue to pose a fire threat to our communities, cause injury and distress to people and animals, and exacerbate the residual environmental impacts of air pollution.
Here's how you can report illegal fireworks in your neighborhood:
👉🏻Submit an anonymous tip https://www.lacrimestoppers.org/
👉🏻Report illegal fireworks activity online: https://bit.ly/3xzcG5h
👉🏻Call the non-emergency police hotline 877-ASK-LAPD (877-275-5273).
👉🏻Call your local Senior Lead Officer (SLO). To find your SLO, please visit https://bit.ly/3q77jry. If an address is provided, officers will conduct visits. Keep in mind that officers must witness the infraction to cite an individual and may confiscate fireworks.
👉🏻Call my field office: Pacoima office at (818) 485-0600, Sylmar office at (818) 756-8409, or Sunland-Tujunga office at (818) 352-3287.
This effort will pursue those illegally distributing in order to protect our communities from enduring trauma and injuries associated with fireworks and improve the quality of life for residents and their beloved pets.