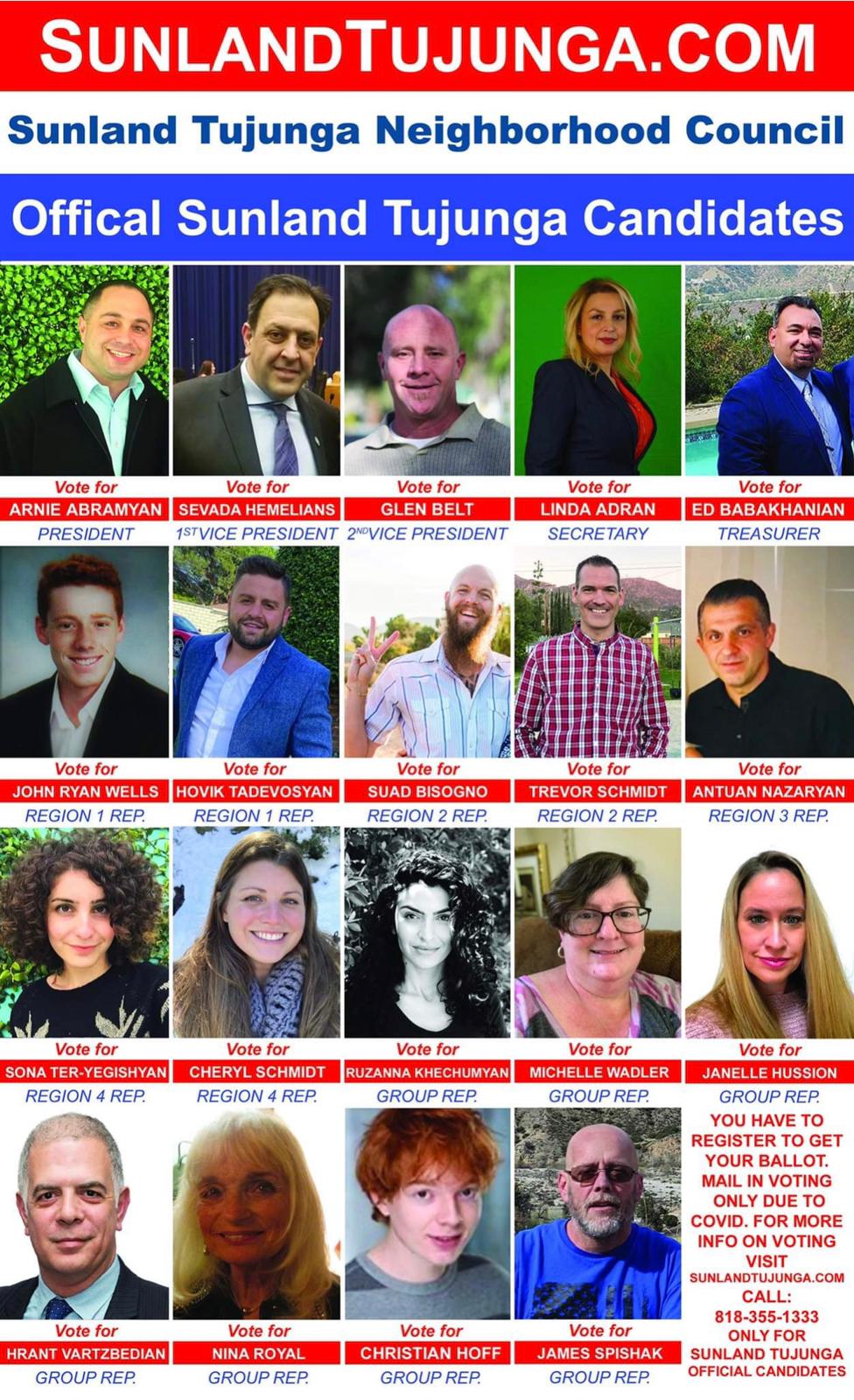 Dear Family and Friends,
I would like to ask you for your help and support if you live, work, own property, or are part of a community-based non-profit in Sunland Tujunga. The last day to request your ballot for a vote by mail only election for our neighborhood council election is on April 13th.
I (Arnie Abramyan) am running for President of our Sunland Tujunga Neighborhood Council. As STNC President I will continue to work with our local and state government offices to ensure that Sunland Tujunga receives the proper attention. I'm the only candidate that has a phenomenal working relationship with our local elected offices. I will bridge the gap between our residents and our elected offices to ensure that Sunland Tujunga receives the attention it needs when it comes to safety, equity, homelessness, and small businesses.
As a local multiple business owner, father, and activist I've learned first hand the need for law enforcement presence in our community, equality in our local organizations, control, and assistance needed for our homeless residents, and the desperate need for our small businesses to remain open and prosper. I will do my best to ensure we have a safe and prosperous community because I work in our community 16 hours a day and intend to raise my family here for
many years to come.
I humbly ask for you to Vote for Arnie Abramyan and our community candidates.
Please request your ballot ASAP and support our community candidates by going online or stopping by 6835 Foothill Blvd Tujunga, CA 91042.