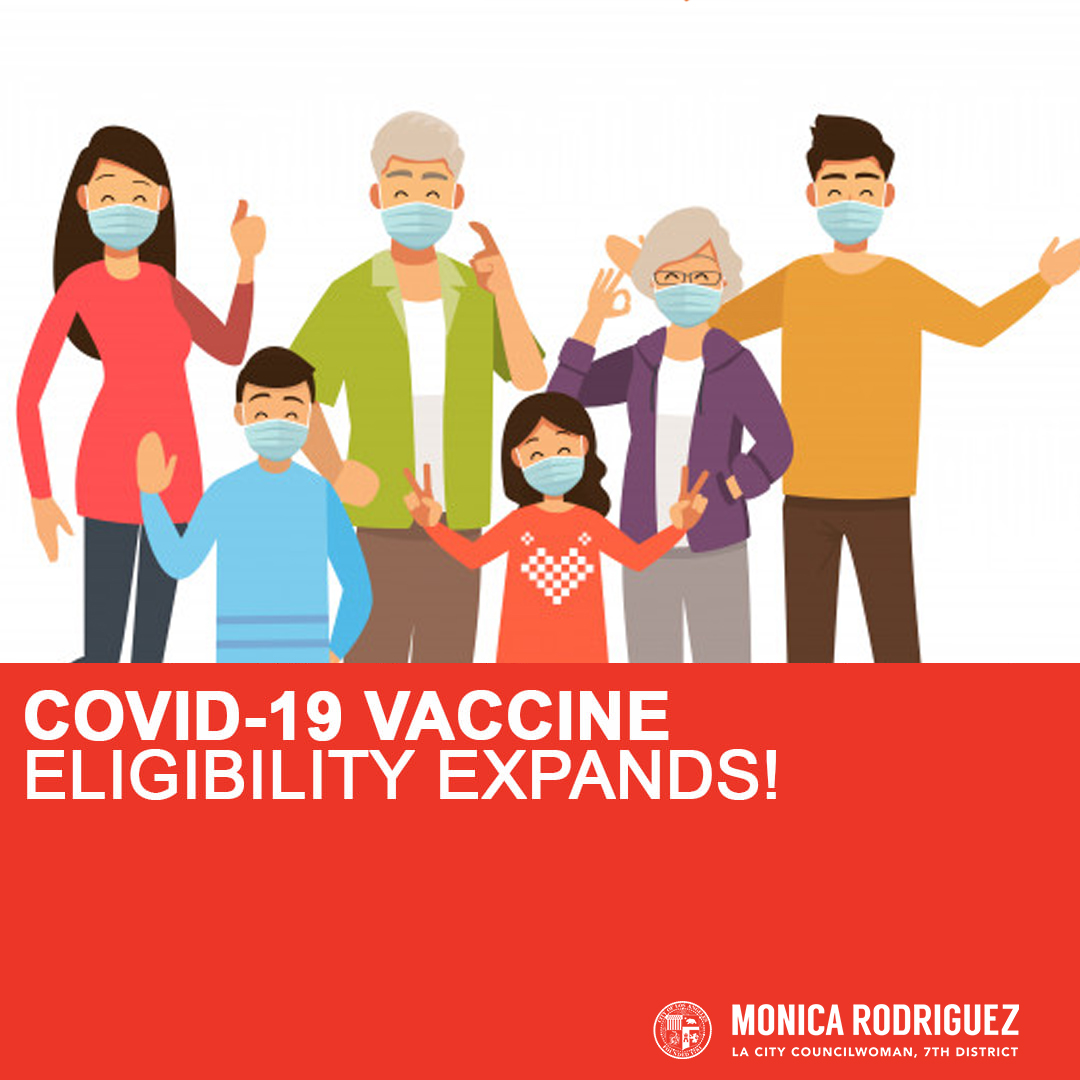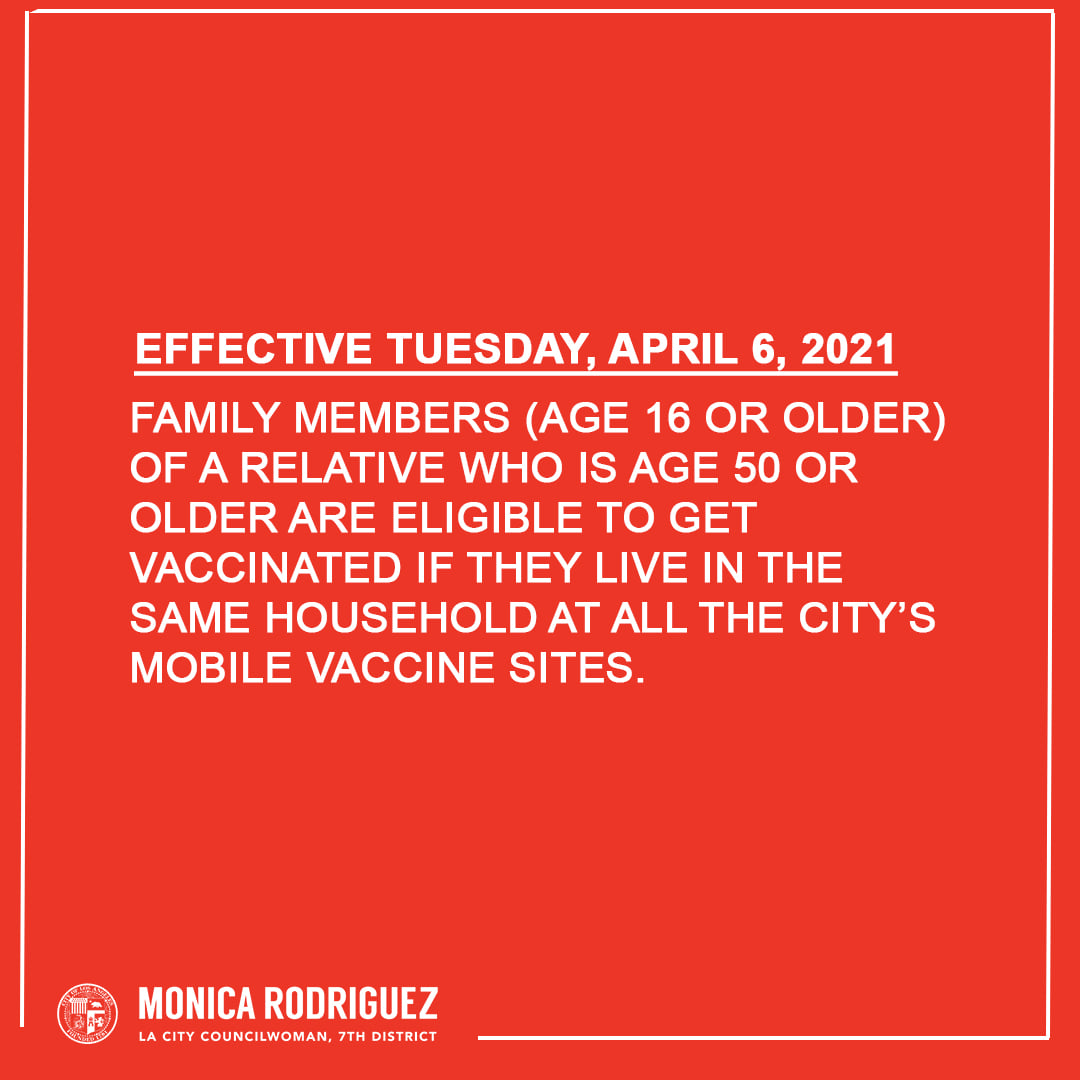 Starting tomorrow, April 6, 2021, family members of individuals age 50 or older will be able to get vaccinated as long as the family member is over 16 years of age and lives with their relative who is age 50 or older. From Tuesday, April 6, 2021 to Saturday, April 10, 2021, our COVID-19 vaccination pop-up site will be in Sunland- Tujunga.
Appointments are available for CD7 residents over the age of 50+, as well as workers in food service, farm, agriculture, emergency services, education, child care, healthcare, custodians and janitors, public transit workers, airport ground crew workers, residents of long-term care facilities, and people with underlying health conditions. Emergency responders like social workers who handle cases of violence, abuse, or neglect and foster parents providing emergency housing for young people, are also eligible to be vaccinated.
These pop-up locations are walk-up, not drive-thru and will provide free vaccines by appointment regardless of immigration status. If you meet the criteria above and LIVE in Council District 7 (Pacoima, Sylmar, Mission Hills, North Hills, Lake View Terrace, Sunland-Tujunga, Shadow Hills, or LaTuna Canyon), contact my Sylmar District Office at (818) 756-8409, Pacoima District Office at (818) 485-0600, or Sunland-Tujunga District Office at (818) 352-3287 to make an appointment for your vaccine.