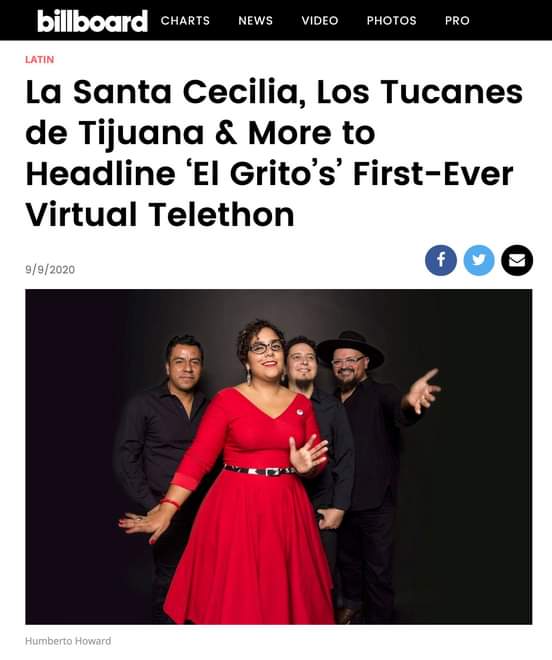 @Billboard just featured ¡El Grito! 2020 on their homepage (bit.ly/3ihfGfl) – woo! Our virtual fundraiser is just 6 days away and we couldn't be more excited about our headline performers, La Santa Cecilia and Los Tucanes De Tijuana!
La Santa Cecilia won a Grammy for 'Best Latin Rock, Urban, Alternative Album' in 2014 for their album "Treinta Días."
Los Tucanes De Tijuana won a Latin Grammy for 'Best Norteño Album' in 2012 for their album "365 Dias".
Tune in on Tuesday, September 15 @ 7 PM to watch the show!
More info at ElGrito2020.com
#ElGrito2020 #LatinoHeritageMonth