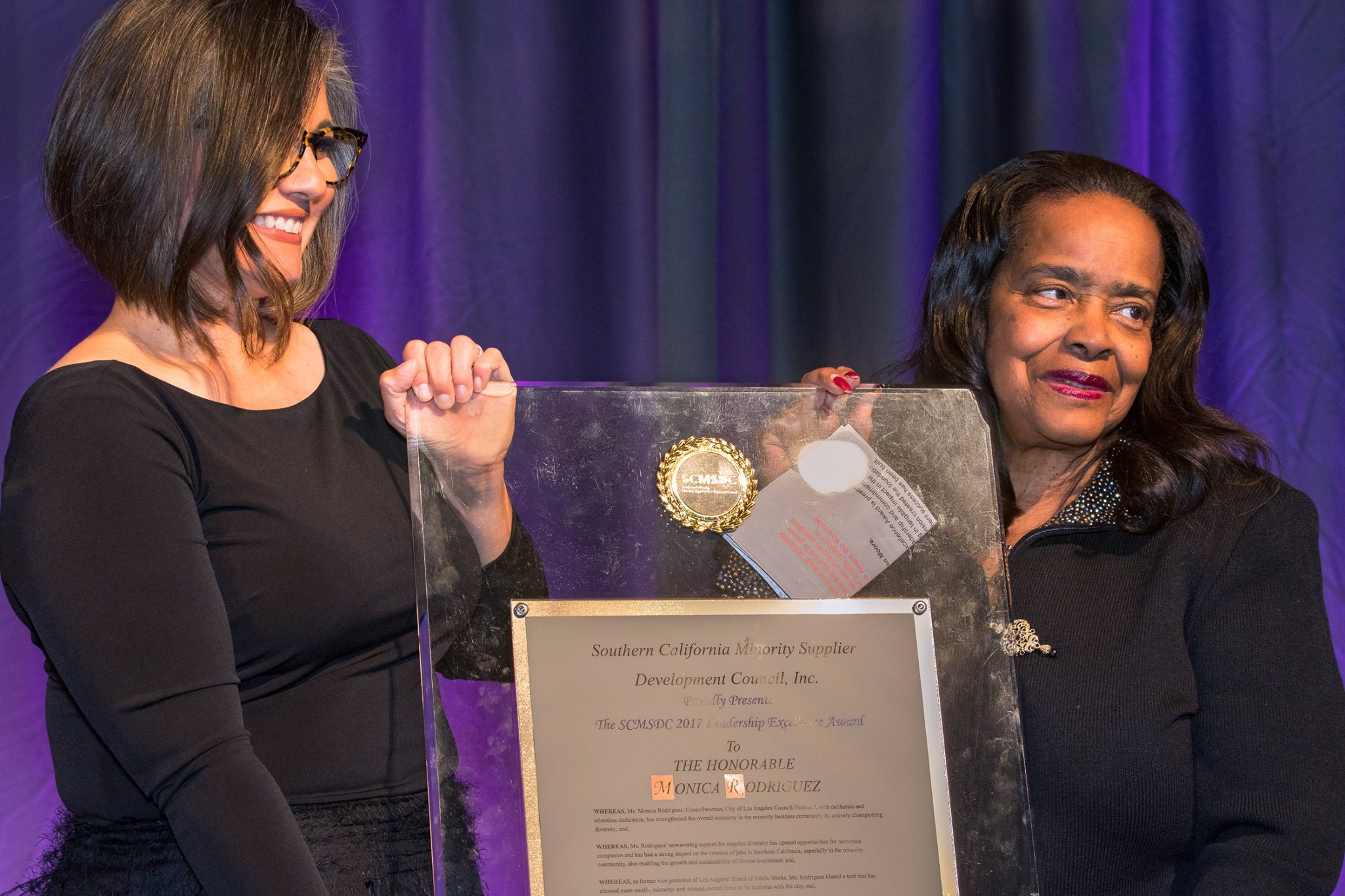 Deeply saddened by the loss of former California Assemblywoman Gwen Moore. Gwen was a huge champion for creating greater access to women and minority communities.
I had the privilege of working with Gwen while serving as a Commissioner on the Board of Public Works, and I was honored to have this passionate advocate present me an award for my efforts to expand opportunities for women and minority businesses.
In Gwen's memory, let us continue the fight to expand opportunities for everyone to achieve that access. We must right this wrong that has held so many back by passing Proposition 16 this November.
Our communities are better for her example and leadership and I will be forever honored to have known her. May she Rest In Peace.