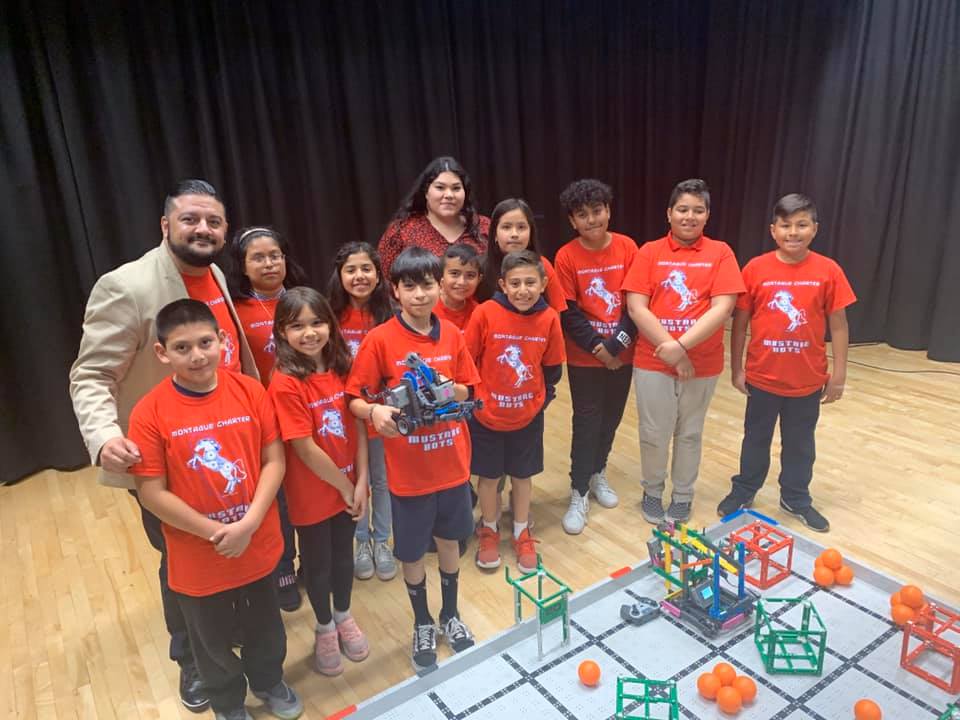 Last night, my office attended and supported the Montague Charter Academy at their Robotics Send Off Assembly. The first-grade class was able to showcase their Mustang Bots and show what they are capable of! Its amazing to see children take interest in engineering at such a young age, their futures look bright!
I would like to recognize Principal Jose Salas, Vice Principal Imelda Madrid and Robotics Coach, Mr. Chavez for the wonderful and inspiring work they're doing at Montague Charter. Mustang Bots have received the Teamwork Skills Award, Skills Championship Award, and The Excellence Award. As they gear up to exhibit and play the Vex IQ Challenge Squared Away Game. I want to wish the Montague Charter Mustang Bots the best of luck at the State Championship Competition today in Maywood!
Go Montague Mustangs!!