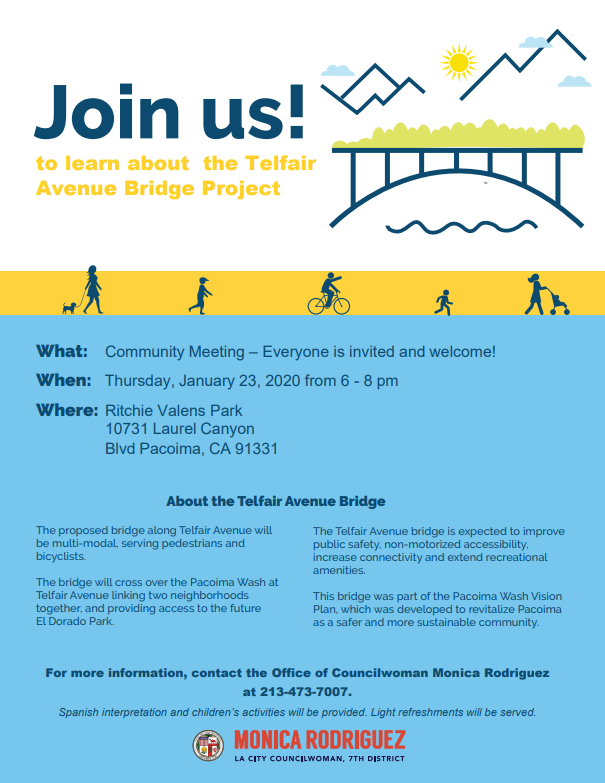 On January 23, I will be hosting a community meeting regarding the upcoming safety improvement projects along the Pacoima Wash. Historically, there has been a tremendous need to enhance infrastructure along the Pacoima Wash to ensure the safety of the public, especially of children, and to improve accessibility for pedestrians and bicyclists. I am happy to share that I have secured funding to design a bridge that will span the Pacoima Wash at Telfair Avenue. Since I took office in July 2017, it has been my priority to enhance safety, increase connectivity, and beautify the environment around the Pacoima Wash.
To learn more about Telfair Bridge Project and improvement projects we have planned along the Pacoima Wash attend the community meeting. Community engagement and input is critical in helping us secure additional funding for the construction of this project and in ensuring that the project reflects the needs of the community.
When: Thursday, January 23rd
Time: 6-8 pm
Where: Ritchie Valens Park
For additional questions, please contact my office at 213-473-7007.