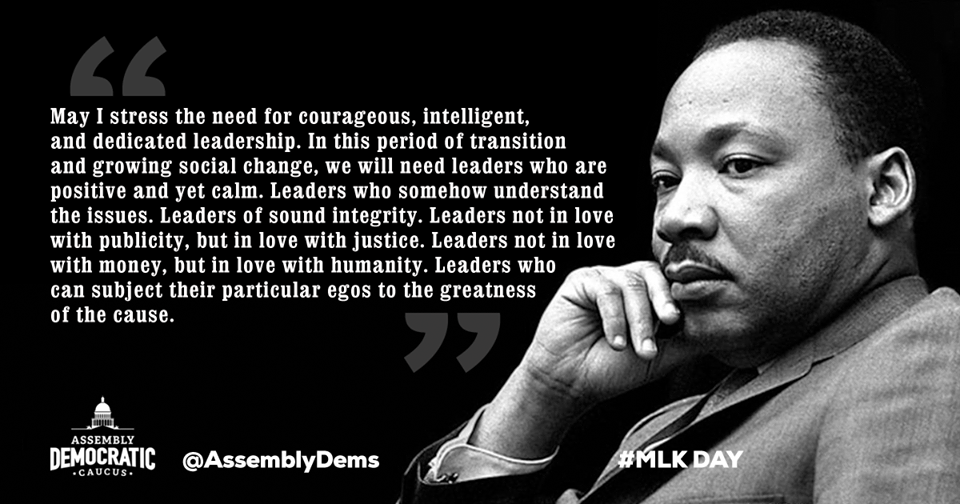 Civil rights leader, minister and recipient of the Nobel Peace Prize, Dr. Martin Luther King Jr. and his courageous leadership forever changed the face of America. He energized the poor and the disenfranchised, worked to end war, and gave people the courage to claim their rightful share of America.
His impact on America is extraordinary. Explicit discrimination has been outlawed and African Americans are now more visible in politics, the media and in corporate boardrooms across the nation. Their inclusion in such areas left much to be desired before Dr. King's work. That said, today's world finds much work still to be done on all of Dr. King's "three evils" of racial prejudice, poverty, and war.
Today, we honor #MLK and his legacy as we keep fighting for a more just world.