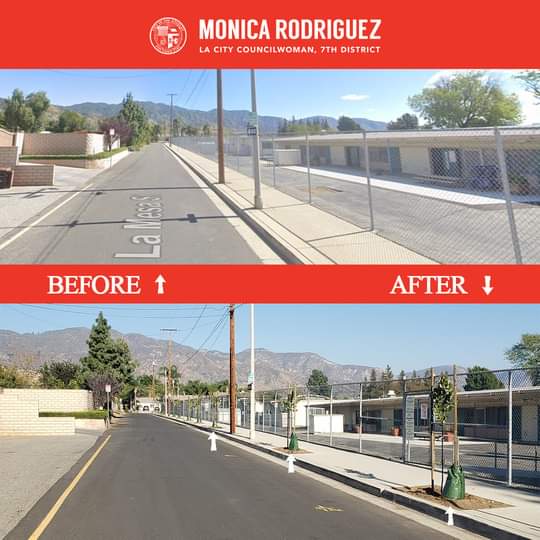 In partnership with Los Angeles Sanitation & Environment, I'm pleased to announce that we completed the planting of 43 trees on the perimeter of Herrick Avenue Elementary School.
The installation process consisted of removing concrete to create new tree wells and watering service for all 43 drought tolerant trees for three years. This installation is part of my broader effort to deliver healthier, greener neighborhoods. These trees will go a long way towards cooling the school and surrounding neighborhoods, improving the air quality by filtering pollutants, and creating a more pleasant experience for children and parents who walk to and from school.
Residents can request a free street tree by calling my Sylmar District Office at (818)756-8409 or Pacoima District Office at (818)485-0600. Residents must be committed to watering the trees until established, approximately 3-5 years. All sites will be surveyed in advance to ensure eligibility.