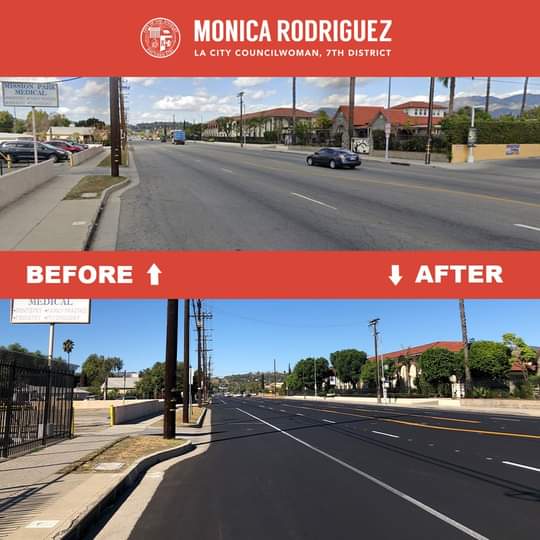 I'm pleased to announce that we have resurfaced Laurel Canyon from Brand Blvd. to Rinaldi St. In addition, all crosswalks were repainted and upgraded to continental crosswalks.
The new continental crosswalk reduces vehicular encroachment into the crosswalk and increases the focus on pedestrians.
This new resurfacing is among several improvements I've delivered for our community to create safer streets by improving pedestrian safety and reducing collisions, injuries and fatalities in the 7th Council District.
It takes all of us working together to ensure that our community is safe. If you have any other streets that may need improvement, please contact my Sylmar District Office at (818) 756-8409.
For more information on these upcoming projects in the district, please visit the Streets LA website at https://streetsla.lacity.org/ and select 'Road Repair.'