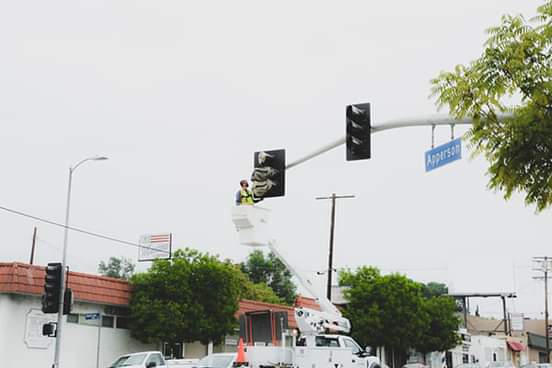 I'm pleased to announce that we have installed our third left-turn phasing signal installing at Foothill and Apperson in Tujunga. This new installation is an improvement for our community that has been impacted by unsafe roads resulting in fatalities in the Foothill Blvd. corridor.
This project is part of my broader effort to create safer streets in the 7th Council District. This new technology tracks traffic flow, minimizing traffic collisions, and increasing pedestrian safety.
If there's an intersection with safety concerns in your area, please contact my Pacoima field office at 818-485-0600.