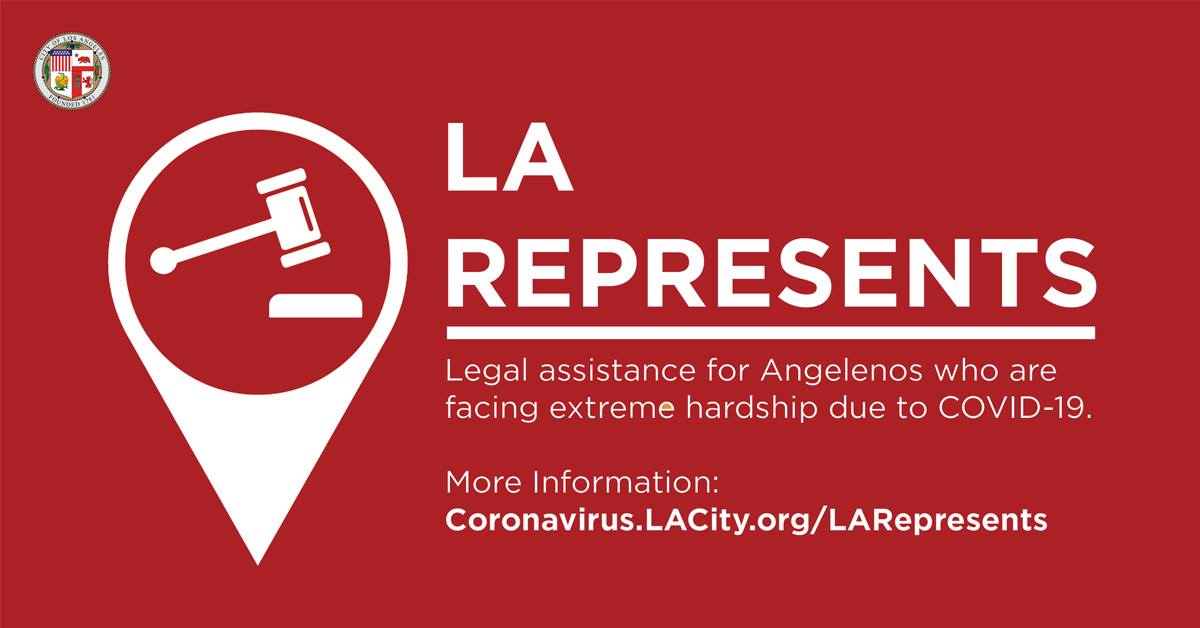 L.A. Represents is a pro bono initiative to provide free legal services to L.A. residents facing hardships caused by the COVID-19 pandemic. The organization provides a single destination for free legal representation for vulnerable tenants, domestic violence victims, and low-income Angelenos with employment, consumer debt, and bankruptcy matters.
The organization also assists small businesses with legal issues ranging from loan and grant programs, commercial leases, employment law, insurance, and Safer L.A. compliance. The Small Business Program is entirely run by staff and volunteers from Bet Tzedek.
If you're in need of legal services, please visit https://corona-virus.la/LARepresents for more information.