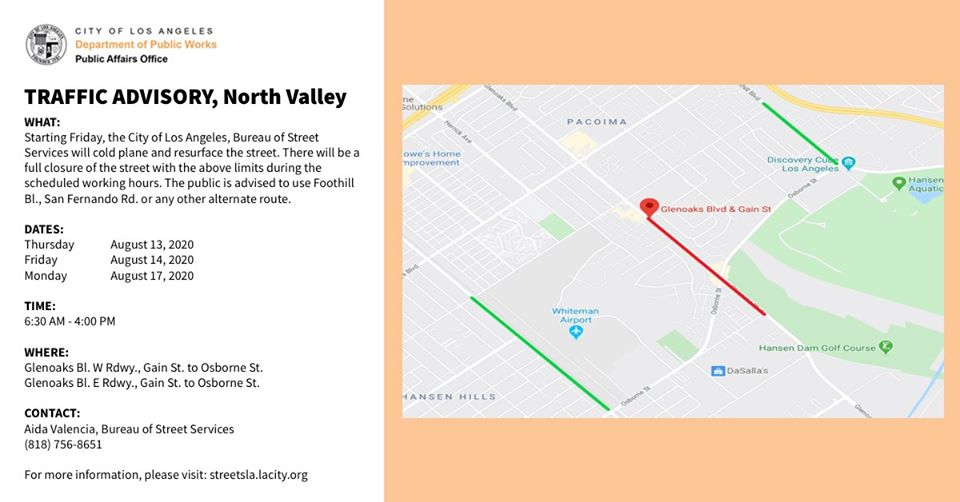 Our office worked closely with the Bureau of Street Services to identify and prioritize our community's needs. We advocated for these streets to be included in their yearly resurfacing program for our District. Please see below the traffic advisory below foe details.
WHAT:
Starting today, the City of Los Angeles, Bureau of Street Services will cold plane and resurface the street. There will be a full closure of the street with the above limits during the scheduled working hours. The public is advised to use Foothill Bl., San Fernando Rd. or any other alternate route.
DATES:
Thursday August 13, 2020
Friday August 14, 2020
Monday August 17, 2020
TIME:
6:30 AM – 4:00 PM
WHERE:
Glenoaks Bl. W Rdwy., Gain St. to Osborne St.
Glenoaks Bl. E Rdwy., Gain St. to Osborne St.
CONTACT:
Aida Valencia, Bureau of Street Services
(818) 756-8651
For more information, please visit: streetsla.lacity.org