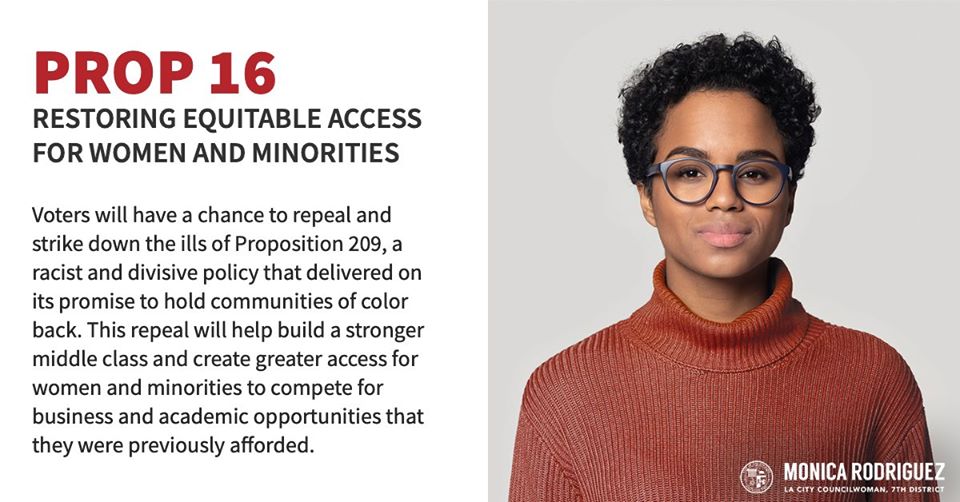 As we continue to make strides in slowing the spread of the virus, it's important to think about what comes next in all aspects of our community — our economy, public schools, the justice system, and other institutions that shape our lives.
For this reason, I introduced legislation in support of Proposition 16 — a statewide ballot measure that will appear on the November 3rd general election ballot.
Voters will have a chance to repeal and strike down the ills of Proposition 209, a racist and divisive policy that delivered on its promise to hold communities of color back. This repeal will help build a stronger middle class and create greater access for women and minorities to compete for business and academic opportunities that they were previously afforded.
One study estimates that small businesses owned by women and people of color lose $1.1 billion each year because of the ban on affirmative action in public contracting.
Prop 16 will help end wage discrimination against women — who still make just 80 cents for every $1 earned by white men for the same work. Latinas make just 54 cents.