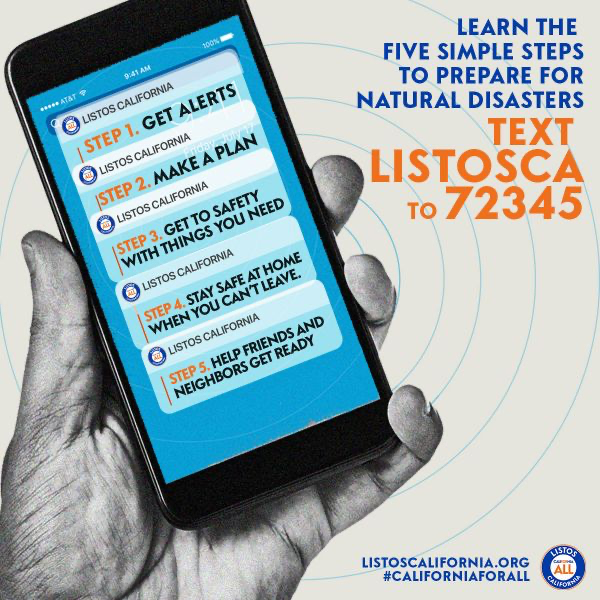 Disasters are unpredictable but being prepared can save your life! Here are some general safety steps for any disaster. To receive these tips directly and in various languages, you can text LISTOSCA to 72345.
——————————————————————————————————————-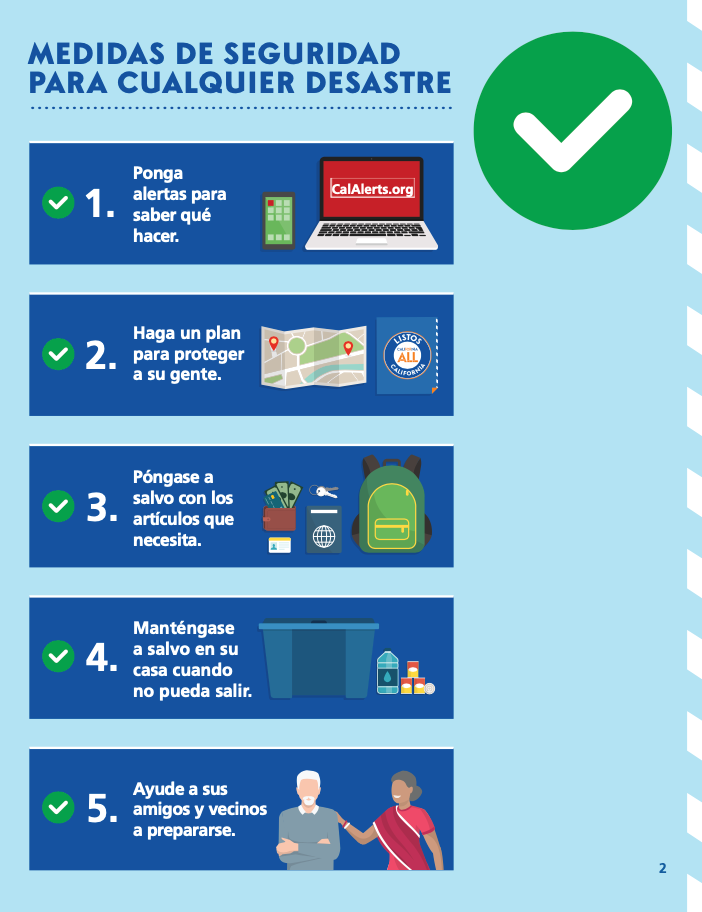 Los desastres son impredecibles, pero estar preparado puede salvarte la vida. Estos son algunos pasos generales de seguridad para cualquier desastre. Para recibir estos consejos directamente y en varios idiomas, puede enviar un mensaje de texto LISTOSCA al 72345. Síganme, continuaré publicando las versiones en inglés y español.