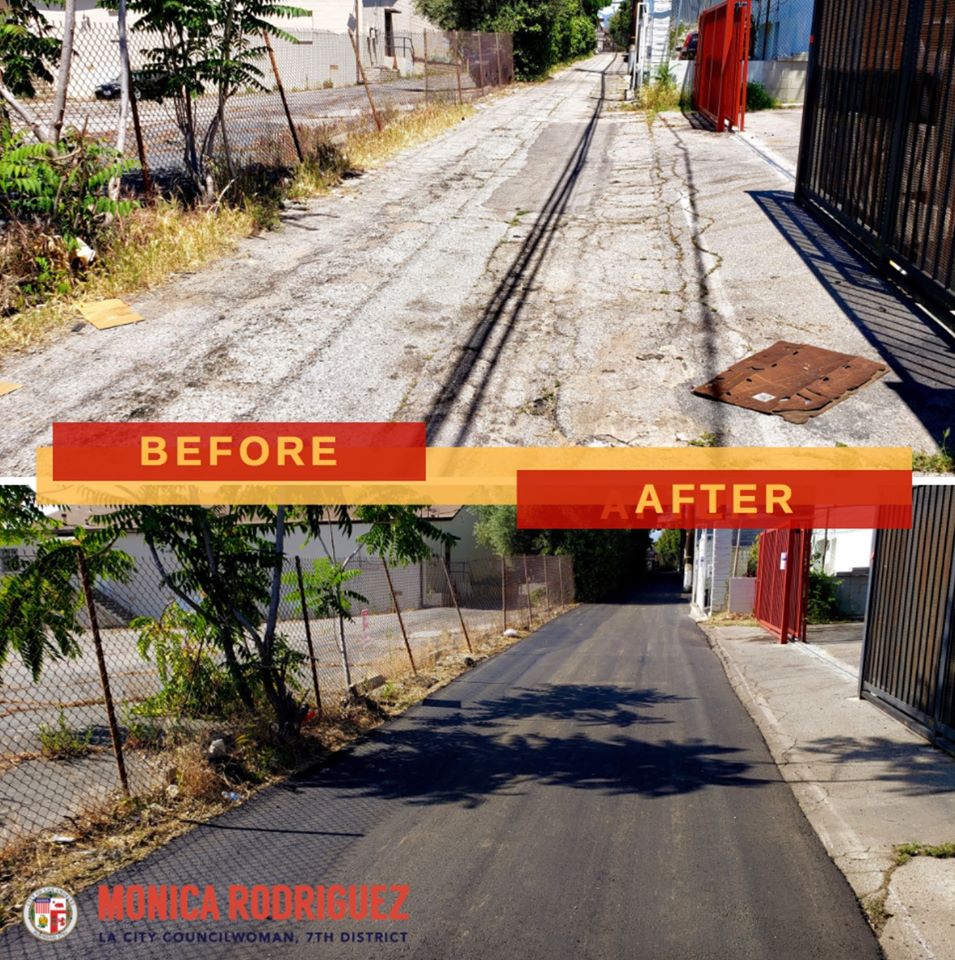 I am happy to announce that my office worked closely with the Bureau of Street Services to identify funding for alley repair, and to prioritize several sections of alleys throughout our district that were in very poor condition.
Earlier this week, StreetsLA worked to resurface a stretch of alley that parallels Commerce Avenue in Tujunga, located between Valmont St. and Tujunga Canyon Blvd. This alley provides access to the parking lots of many of the small businesses that line Commerce Avenue, and is also a walking route for many residents that live in the area.
If you know of an alley or street currently in need of resurfacing, please contact my office at 818-485-0600 to report it, and we will continue to advocate for resurfacing.