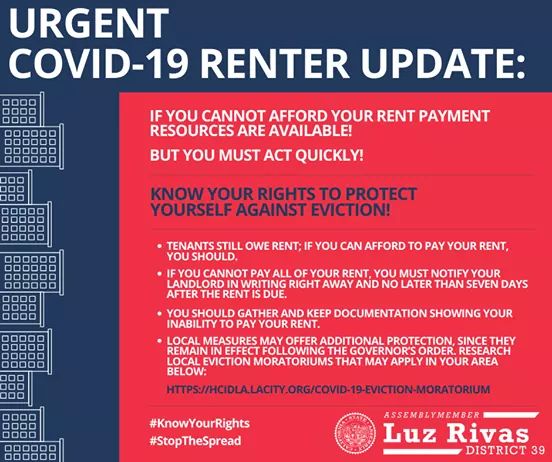 #COVID19 has hit many families hard, especially renters struggling to pay their monthly rent. If you cannot pay your rent, there are resources available to protect you from eviction.
First and foremost, if you can afford to pay your rent, you should continue doing so. However, if you are unable to pay rent because of COVID-19, you must notify your landlord in writing right away, and no later than seven days after the rent is due. The written notice must state that you are unable to pay the full rent due to reasons related to COVID-19. Additionally, you should gather all documentation that shows your inability to pay, so that you can prove you are entitled to the protections offered under the Governor's Executive Order to delay evictions.
Appropriate documentation includes notices of layoffs or reductions in hours, pay stubs, bank statements, or medical bills. Finally, please be prepared to respond in the case that your landlord files an eviction case. If this happens, consult with your legal aid or use courthouse self-help clinics.
For additional guidance please see: https://oag.ca.gov/system/files/attachments/press-docs/Tenant%20Executive%20Order%20Guide%20UPDATED.pdf
For more information, please call my office at (818) 504-3911.