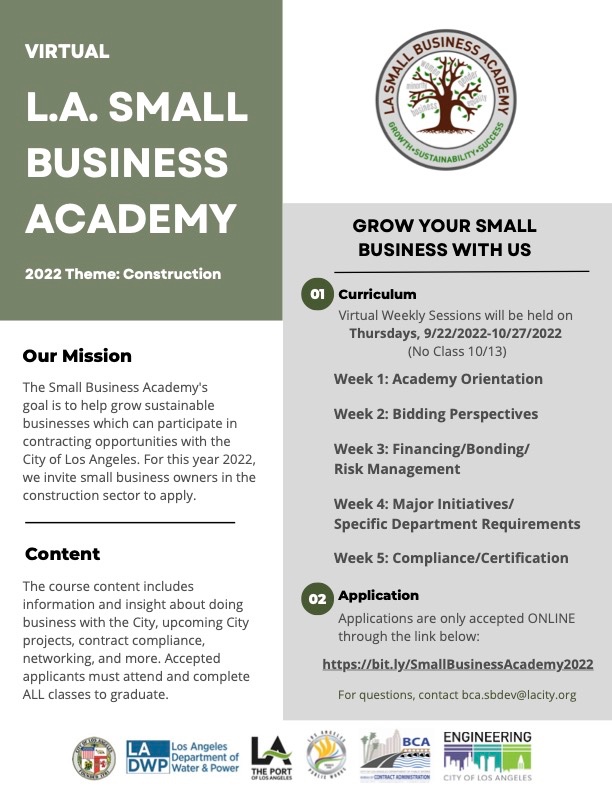 The City of Los Angeles, Department of Public Works (DPW) Bureau of Contract Administration (BCA) and Bureau of Engineering (BOE), the Port of Los Angeles (POLA), and the Los Angeles Department of Water and Power (LADWP) invite small business owners in the construction sector to apply for 2022 L.A. Small Business Academy.
The Academy's goal is to provide opportunities to grow a sustainable business that can participate in contracting opportunities in the greater Los Angeles area. This year's academy will focus on strategies to address the challenges that diverse small businesses face in the construction sector.
Please apply through the link below to gain insight, expertise, networking opportunities, and more. Applications will be accepted starting August 1, 2022.
https://bit.ly/SmallBusinessAcademy2022
#SmallBusinessResources