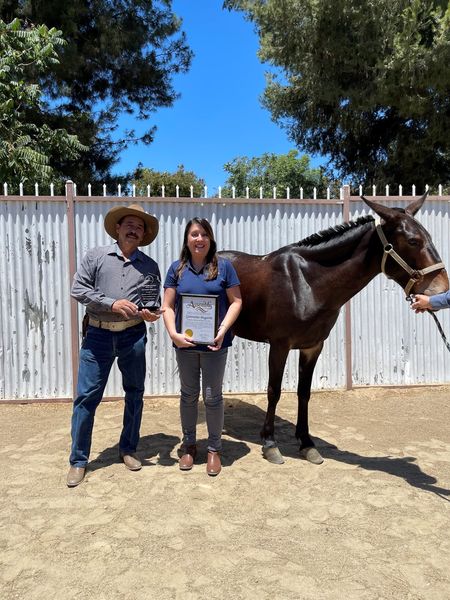 Congratulations to Geronimo Bugarin who is #AD39's 2022 Equestrian Advocate of the Year along with his horse, Super Mex!
The 39th Assembly District is home to a vibrant Equestrian Community and one of the few remaining residential areas in the City of Los Angeles that has private homes zoned for horse keeping.
Geronimo Bugarin is an equestrian advocate from the community of #Sylmar who has worked hard to bring riders from all around the district together. He is part of the Sylmar Equine Coalition, which provides rides and marches. The group is also instrumental in establishing the Make Your Horse Count event for many years. This event encouraged the community to license their horses and join to help preserve the equestrian life style here in Sylmar.
Thank you for being an advocate for the equestrian community in #AD39! Once again, congratulations!