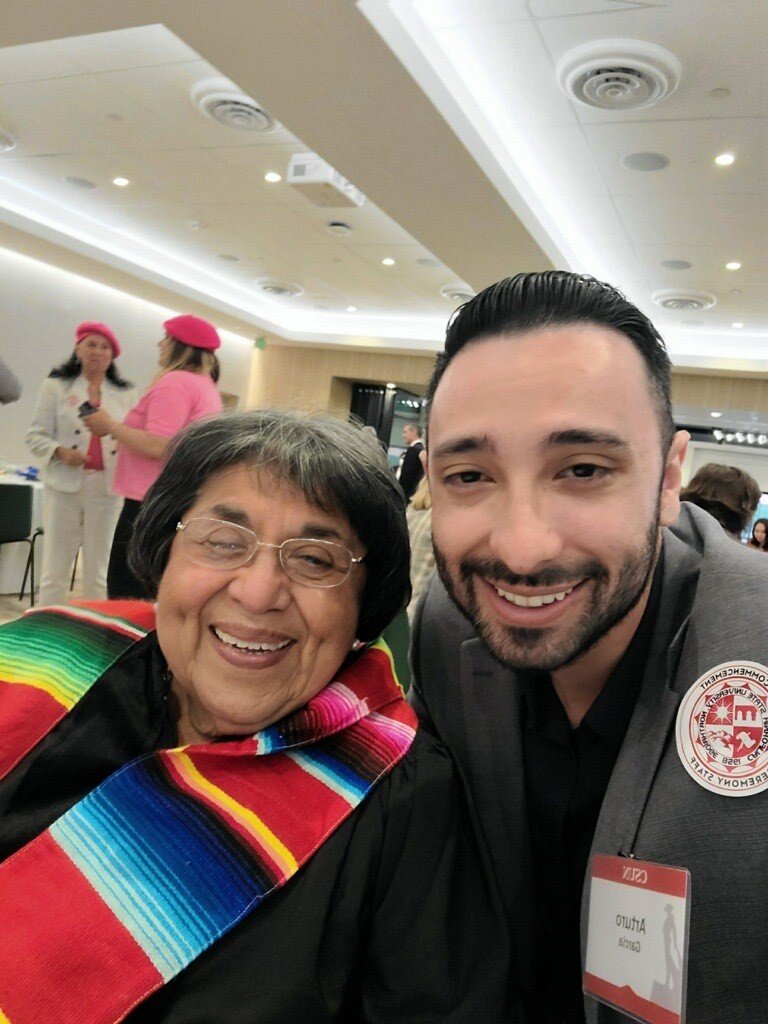 Congratulations to #AD39 constituent, Irene Tovar, for receiving her honorary Doctor of Humane Letters from California State University, Northridge (CSUN)!
Ms. Tovar earned a bachelor's degree in social science from CSUN in 1969. While attending the university, she noticed the dropout rate for Latino students was disproportionately high. To address this issue, she created an organization to support Latinos attending the university. This organization later grew into the Latin American Civic Association, which administered the first head start program in the San Fernando Valley.
Her advocacy caught the attention of then Governor Jerry Brown who appointed her to the State Personnel Board where she became the first Mexican-American and person of color on the board. Ms. Tovar was instrumental in implementing policies and procedures that removed artificial barriers in the California Civil Service System, including differential pay and affirmative action.
In addition to her civic work, Ms. Tovar played a key role in founding Los Angeles Mission College (LAMC). She serves on LAMC's advisory board and sits on the CSUN Commission on Diversity and Inclusion. Recently, she served on the University Library advisory group.
Ms. Tovar has blazed an incredible trail and is a true champion for the San Fernando Valley.
Ms Tovar, it is a pleasure to know you and represent you!