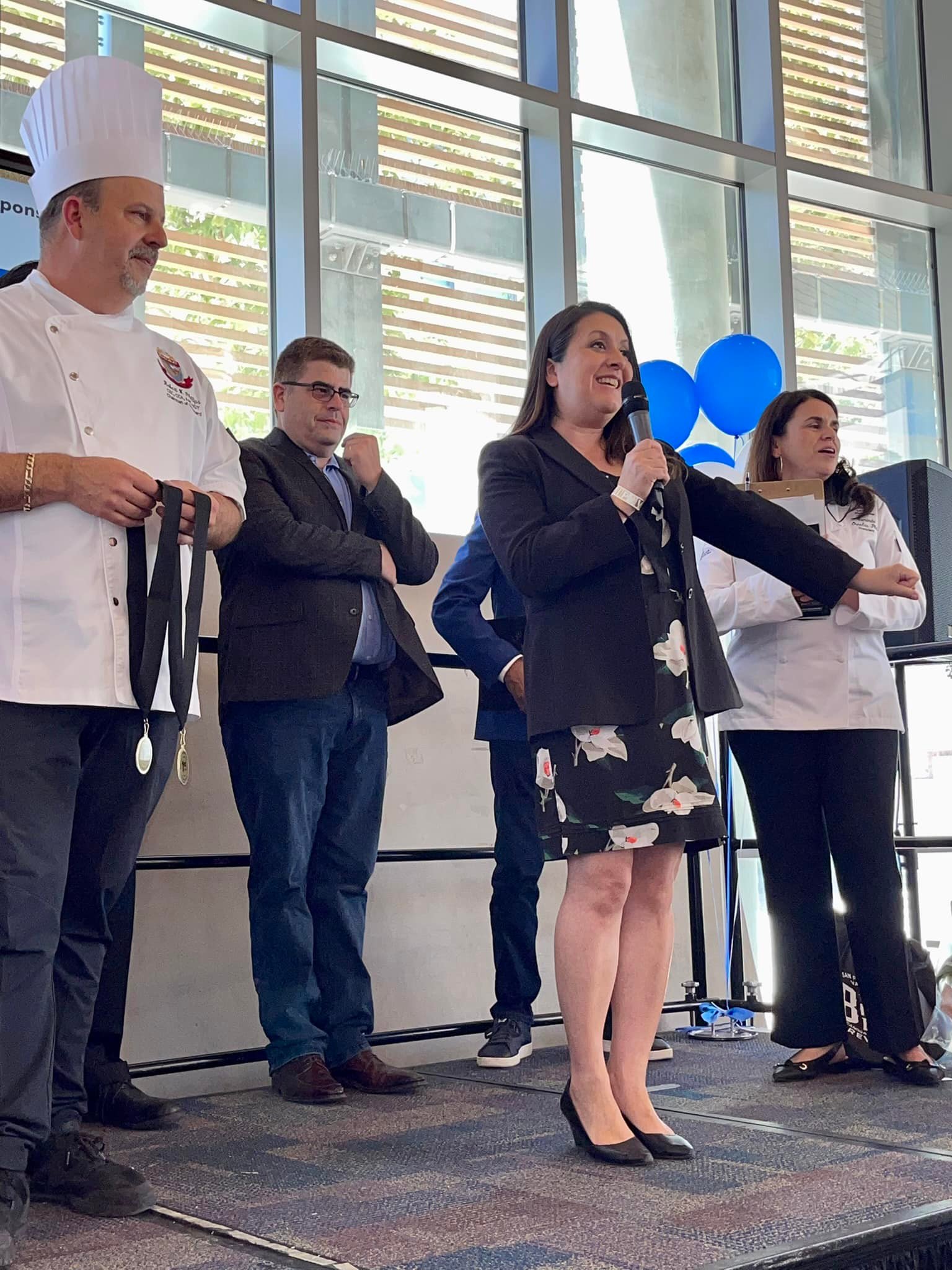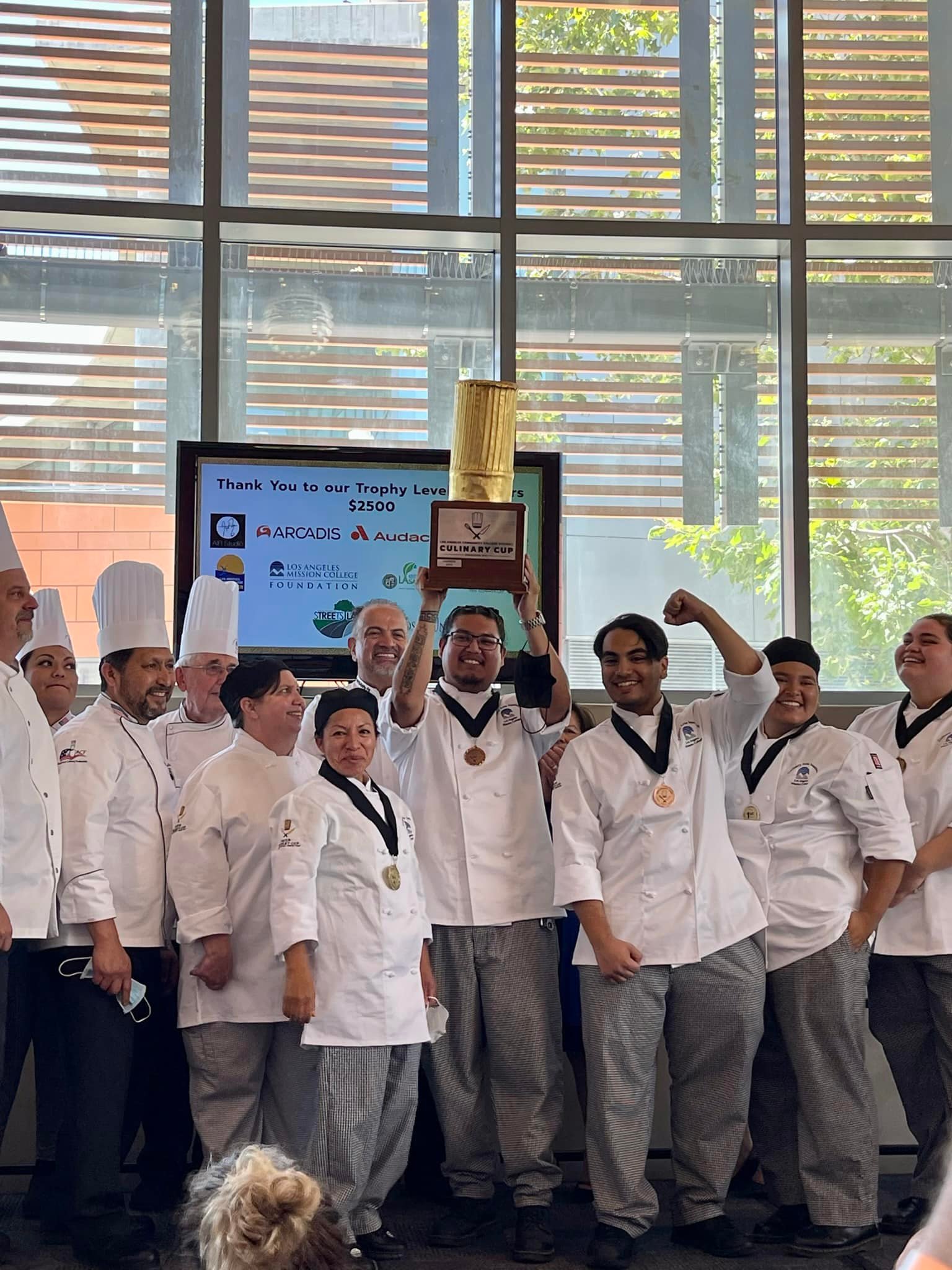 Los Angeles Mission College (LAMC) hosted Los Angeles Harbor College and Los Angeles Trade-Technical College for the second annual Culinary Cup Competition for the Golden Chef's Hat!
The goal of the Culinary Cup is to raise money for scholarships and resources for culinary arts students. The theme for this year's competition was Sabores de Oaxaca (Tastes of Oaxaca). Savory teams were asked to use six mystery Oaxacan ingredients to prepare classic Oaxacan cuisine. Five professional judges from the culinary industry scored teams in three categories: Savory Team, Baking, and Tablescaping.
Congratulations to LAMC for winning the Golden Chefs Hat!
Great job #LAMC for hosting this year's event! It was a successful competition and more importantly, we were able raise money for student scholarships.