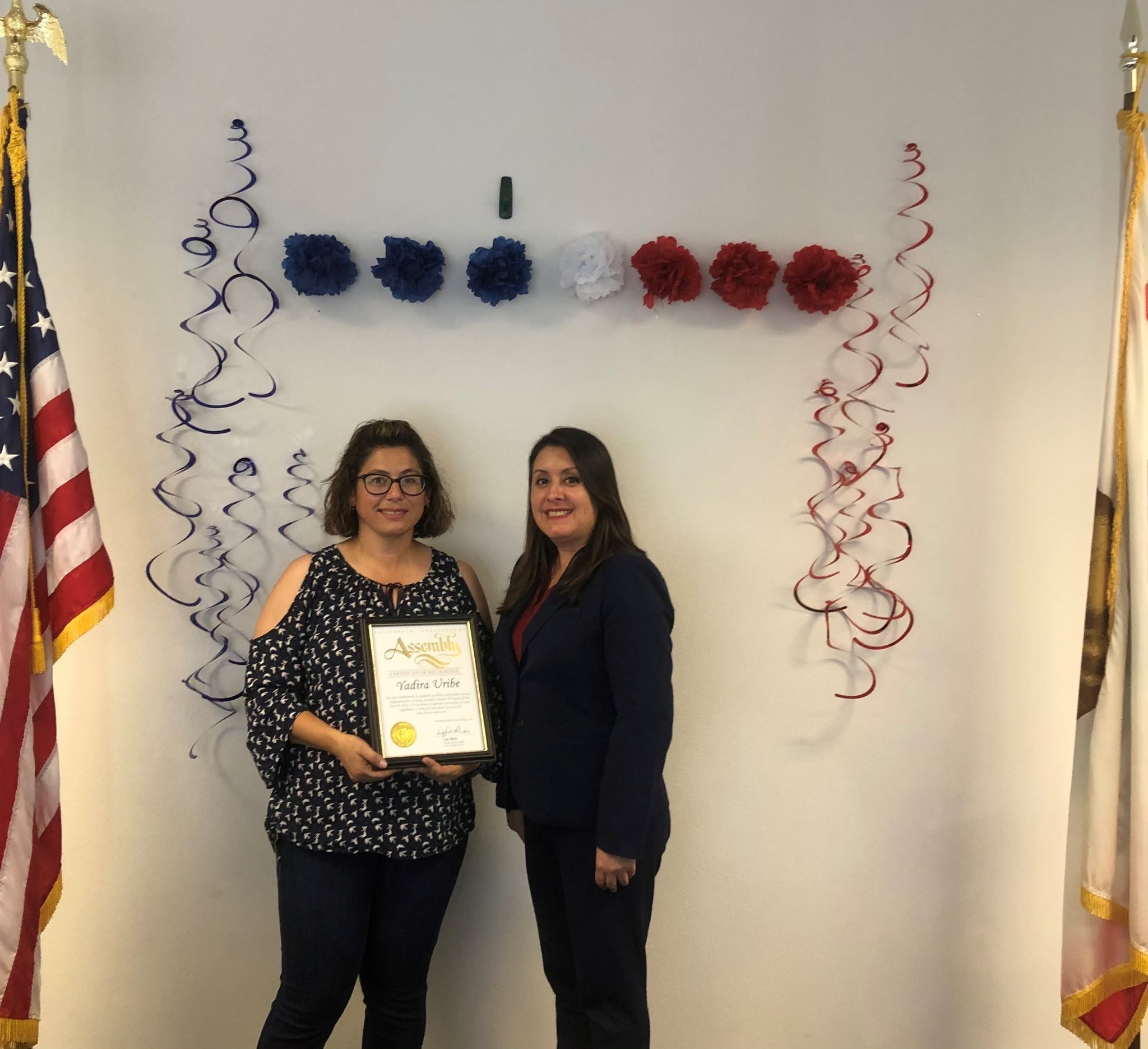 I would like to recognize Ms. Yadira Uribe as the 39th Assembly District's Teacher of the Year.
Ms. Uribe has been teaching at Fernangeles Elementary School since 1998, and has shown incredible dedication to her students for over 24 years.
Ms. Uribe serves on the Parent Teacher Association board and advocates on the behalf of her students' needs. She is the first teacher to volunteer to create meaningful and fun activities for students and plays an active role in organizing the anti-bullying campaign at Fernangeles Elementary.
Ms. Uribe loves her job as an educator and inspires many families in the community. She truly exemplifies the characteristics of an outstanding, compassionate teacher. She is greatly appreciated in #AD39! #TeacheroftheYear