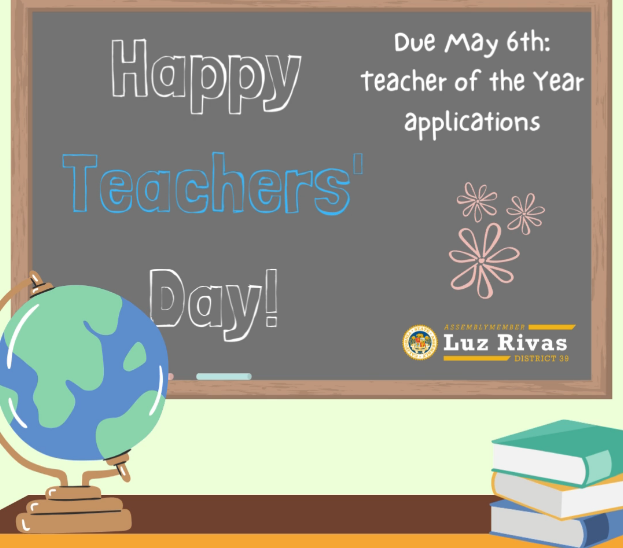 4th May, 2022: Teachers go above and beyond to support students. They should be celebrated every day.
I wish all educators a happy national teachers' day!
I am currently in search of a Teacher of the Year who lives and teaches in AD39. Please send your nominations by visiting my website: https://a39.asmdc.org/teacher-year. I will be accepting applications until May 6th.