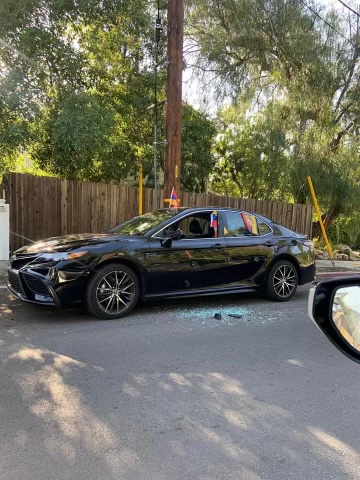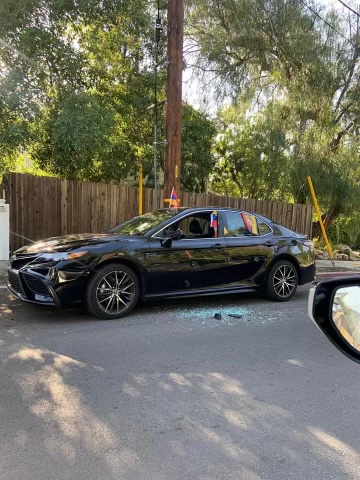 On April 23rd evening a vehicle with 4 Armenian Flags was parked on Commerce Ave & Hillrose St. In the morning the individual discovered that there were gunshots on his vehicle with the glass bown out clearly a hate crime.
A young Armenian woman posted the pictures on a Facebook group that resulted in many locals making different comments. However, she discover that on her post an individual has wrote a very DISCUSTING AND HATEFUL MESSAGE TOWARDS ARMENIANS AND ARMENIAN WOMEN.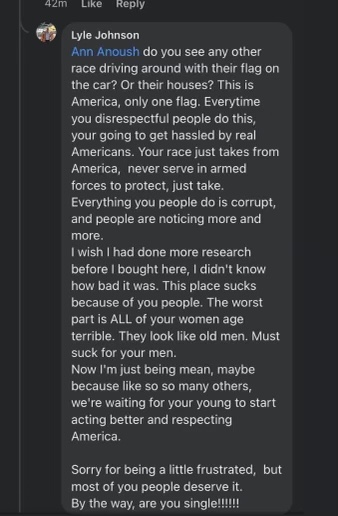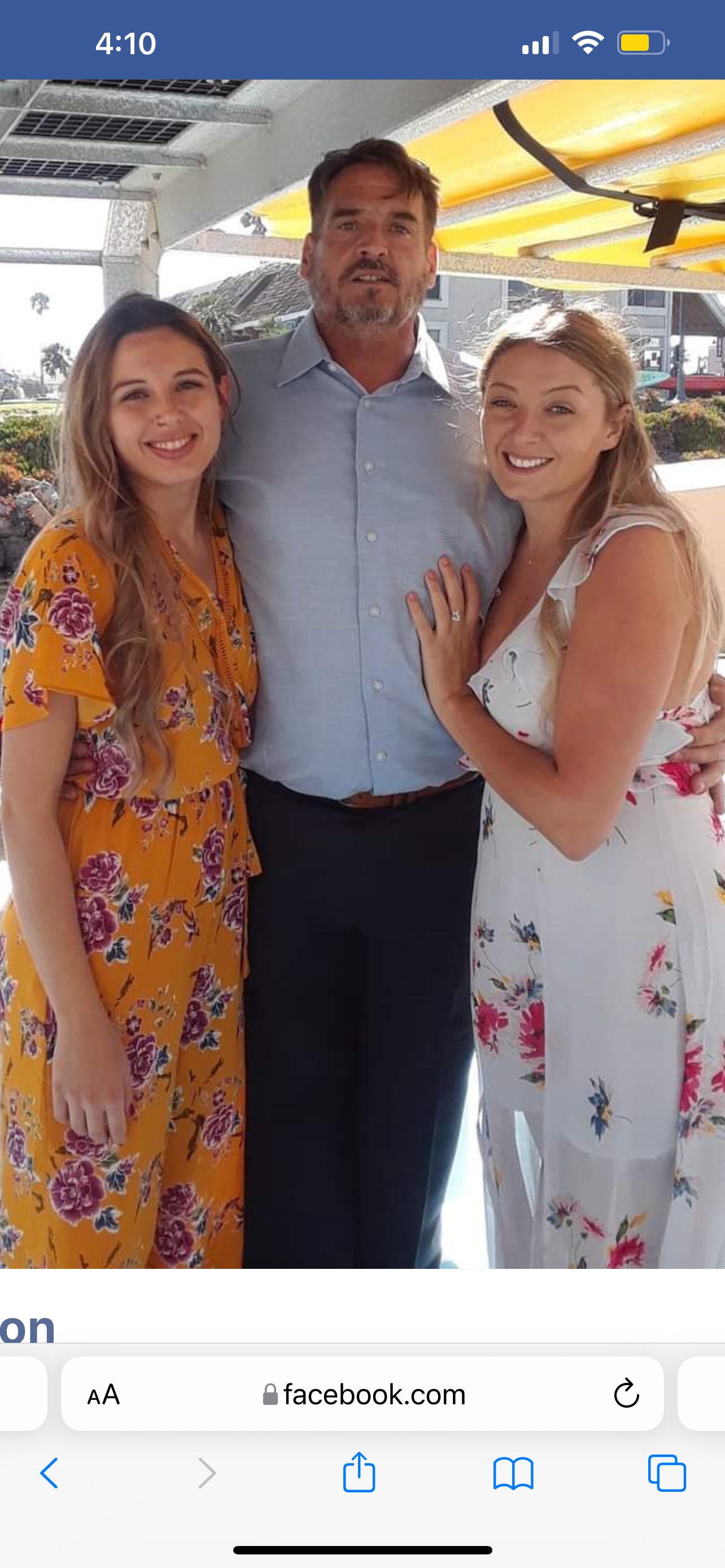 What is the right approach towards this particular individual who clearly is a racist, bigot and a sorry excuse of a man. He poses on his Facebook page with his daughters or sisters, yet he writes such a hateful discussting message to an Armenian Women of similar age.
THIS IS NOT OKAY. Many thought go through my head and it angers me, but I have to catch myself not to do anything that I would regret. Anger is a sign for pain. It pains me to have neighbors that are still such racists and sexists towards our women. Armenian women have endured some of histories brutal, darkest utterly devastating and most painful moments. This is clearly another example of our younger generation of women having to endure similar pains as our ancestors.